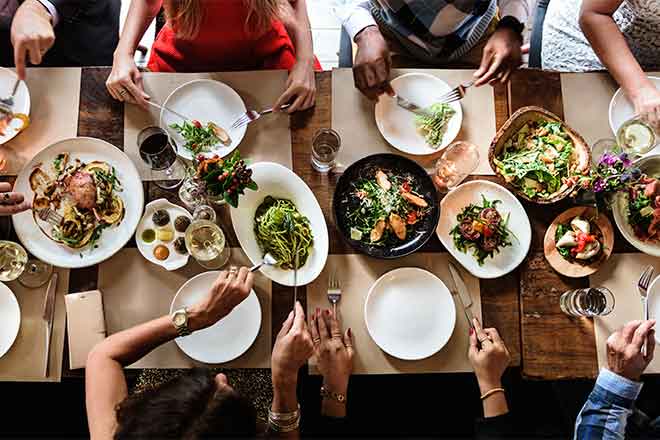 Published
Tuesday, May 12, 2020
(The Center Square) - Colorado Governor Jared Polis said Monday that the state health department will indefinitely suspend the license of a Castle Rock restaurant that opened to dine-in service over the weekend.
A video captured on Mother's Day by a Colorado Community Media reporter shows patrons in the C&C Breakfast & Korean Kitchen in Castle Rock. The video, which can be viewed here, has over five million views as of Monday afternoon.
"I was extremely disappointed to see people and businesses actively breaking the law and defying public health orders this weekend," Polis said on Monday.
The Colorado Department of Public Health and Environment (CDPHE) will indefinitely suspend the restaurant's license, Polis added.
The governor said that the Colorado Food Protection Act allows the state to suspend the license of any business causing "an immediate health hazard."
"The imminent health hazard is clearly documented," Polis said. "It's unfortunate the owners and the employees of [C&C Breakfast & Korean Kitchen] will have to suffer the economic loss of a prolonged closure while other restaurants and cafes across the state are likely opening and welcoming customers."
Restaurants and bars across the state are currently only permitted to offer take-out and delivery services, with dine-in service being closed since March 19.
The Tri-County Health Department, which includes Douglas County, where the restaurant is located, ordered the restaurant to close immediately earlier on Monday.
"It is disheartening that this restaurant has chosen to move ahead of the public orders and not even consider implementing best practices to prevent the spread of COVID-19," Tri-County Health Department Executive Director Dr. John M. Douglas, Jr.said in a statement. "It is not fair to the rest of the community and other business owners that are following Safer at Home and doing their part. We sincerely hope that C&C will choose to cooperate with the rules under which they are allowed to operate so we can lift this closure order."