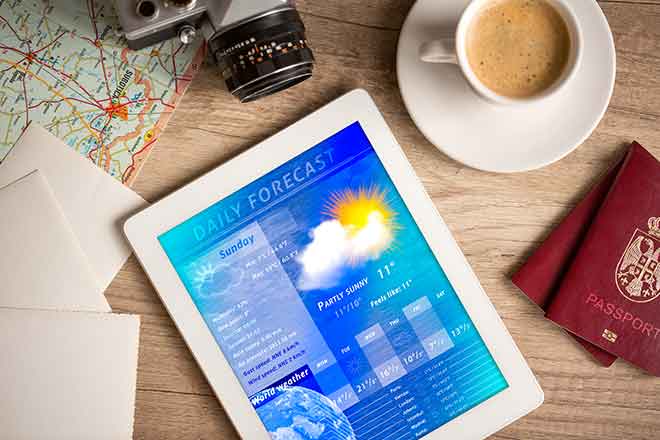 Published
Sunday, June 16, 2019
The potential for showers and thunderstorms returns to western Kiowa County Sunday afternoon, and increases to county-wide during the evening hours.
The day starts off with mostly sunny with light wind out of the north, shifting to the south later in the day. Gusts could reach 15 mile per hour. High temperatures are expected to reach the low 80s before falling to the mid-50s overnight.
Arlington and Haswell have a 30 percent chance of showers and thunderstorms, mainly after 5:00 p.m. Eads could also see late-day thunderstorms. Sunday night, the potential for storms remains low, but spreads across Kiowa County. Less than one-tenth inch of rain could fall for most areas, though higher amounts are possible where thunderstorms do form.
Thunderstorm potential returns Monday, with storms likely Monday night that could produce between 0.25 and 0.50 inches of precipitation. Storms are also likely Tuesday afternoon.
Currently, KiowaCountyPress.net Live Weather from downtown Eads shows SSW wind at 2 mph. Saturday, winds were gusting to 18 mph during mid-morning, and 17 mph late in the afternoon and early evening hours. The temperature is 55, with 0.00 inches of rain so far today. Yesterday, 0.19 inches of rain was recorded in Eads, with a high of 89. The strongest wind gust since midnight was 7 mph, while the high temperature for the day so far was 57 at 12:00 AM.
Elsewhere in Colorado, flood potential from mountain snowmelt continues in the south central mountains and the southwest part of the state. Streams and rivers are running high and could be dangerous.
Kiowa County Weather Outlook for June 16, 2019

Community

High

Low

Chance of Precip

Wind Gust

Direction

Arlington

84

56

30

10

SSE

Haswell

81

55

30

15

SSE

Eads

81

55

20

15

SSE

Brandon

81

54

0

15

SSE

Sheridan Lake

80

53

0

15

SE

Towner

80

54

0

15

SE
Weather information updated throughout the day is available at http://weather.KiowaCountyPress.net.