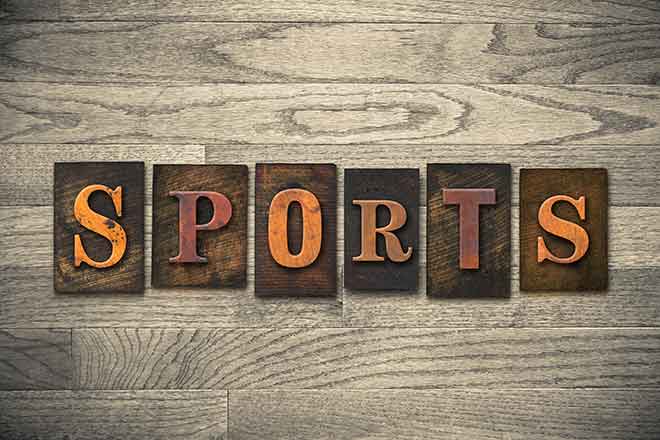 Published
Sunday, December 11, 2022
The Colorado High School Coaches Association is excited to announce the 2023 Hall of Fame Class. This is the 59th class to be inducted.
The class includes Gary Childress, Kelly Cowan, Gail Crawford, Jess Downey, LaVerne Huston, Gary Osse, and Ron Shepherd.
The class of seven inductees includes two basketball coaches, one baseball coach, two cross country-track coaches, one volleyball coach, and one coach of football, basketball, baseball., and track. The group combines for over 185 years of head varsity coaching experience.
The induction banquet to recognize this group will be held on Monday, April 17, 2023, at Cielo Castle Pines. The evening begins with a reception at 5 p.m. and dinner at 6 p.m. Tickets for the event will soon be available for purchase at www.colohsca.org.
The inductees are:
Gary Childress the longtime basketball coach at Grandview High School was the school's first boys' basketball coach starting in 1998. He guided the program for 16 years. During that tenure the Wolves made three trips to the final four of the state's largest classification. Childress also made successful storied stops at Limon, Yuma, Ferndale Washington, and Palisade. Post retirement he headed up the programs at Vista Ridge and Cherokee Trail. Known for a career of service and integrity, Coach Childress is a past president of the Colorado High School Coaches Association. Gary and his wife of 39 years Patty are the proud parents of Spencer and Christian.
Kelly Cowan has guided the track and cross-country programs at Hotchkiss, now North Fork, High School for the past 17 years. During the tenure the girls track teams have won five team state titles and the girl's cross-country team has been top in the state twice. Cowan was also the head football coach at the school from 1993 through 1996. He coached the same two sports in several high schools in western Kansas from 1973 before heading to western Colorado 20 years later. Kelly and his wife of 51 years Jatrice, make their home in Cedaredge, Colorado. Three of their four children have followed in their dad's footsteps and are coaching track at schools in western Colorado.
Gail Crawford the 1964 graduate of Liberty (Joes) High School immediately found his way back to the eastern plains after graduating from the University of Northern Colorado in 1968. Crawford spent his entire teaching and coaching career serving the students, athletes, and community of Eads, Colorado. Along the way Crawford coached most every sport team that took the field or court for the Eagles. Crawford coached teams won state championships in football 1998, girls' basketball 1984, 1993, and 1994, and girls' track 1976. He headed up football for 24 years, boys' basketball for 14 years, girls' basketball for 10 years, baseball for 15 years, girls' track 7 years, boys' track 5 years, and volleyball 1 year. Gail and LaDonna the parents of three, still call Eads home today.
Jess Downey is Mr. Baseball in southeastern Colorado and beyond. Most know Coach Downey for what he and his teams have accomplishments at Lamar High School. During his 11-years as the head baseball coach in Lamar the teams won five state championships and one second place trophy while qualifying for the state tournament nine times. He started his baseball coaching career at his alma mater Rocky Ford and had stints as both the head baseball coach and head football coach. The Meloneer baseball teams won two state championships and a runner up during his five-year stint and the football teams secured a couple of league championships and a trip to state semi's. More recently Downey guided the McClave High School baseball team to a 27-19 record. Although retired, Downey is never totally out of what is happening in baseball in the state of Colorado. Downey is the husband of Linda and has four adult daughters and two adult sons.
LaVerne Huston has guided the volleyball program at Windsor High School over the past 31 years to a 521-289 record, with a few more wins added in this past year's state tournament runner-up finish. A regular entrant in the Class 4A state championships they took home the top trophy in 1995 and followed with the runner-up trophy in 1996. Huston started her coaching career at University High and then had a three year stop at her alma mater Valley High School. Huston has coached in the CHSCA All State Volleyball games 6-times and is currently the Volleyball president for CHSCA. Coach Huston gets all of this done while being a wife, of Don for 31 1/2 years, a mother of four, and grandmother of two.
Gary Osse's passion was teaching and coaching. He did that for 36 years at Del Norte, Wheat Ridge, and Chatfield High Schools. The high school mathematics teacher was also a highly successful basketball coach. His overall coaching record was 423-193. He started the basketball program at Chatfield when it opened in 1985 and remained in that position through 2000. In that time the program rose to prominence qualifying for the state tournament 10-times and won the state title in 1992 and finished runners-up in 1996. In the words of his wife Judy, "His teams' success were a testament to his passion, preparedness, integrity, competitive spirit and always doing things the right way." The late Coach Osse was the husband of Judy as well as the proud father of a son and daughter. Gary believed that sports mimic life - "you learn teamwork, leadership, values, time management, work ethic and trust."
Ron Shepherd has contributed much of a lifetime to the schools and community of Rocky Ford. His passion has been in coaching the track and cross-country athletes there. He has been a head track and field coach for over 40 years and cross-country coach for over 29 years. Prior to starting his work at Rocky Ford Coach Shepherd coached at Centennial High School in San Luis. He also started the women's cross-country program at the University of Southern Colorado in 1985. The boy's cross-country teams at Rocky Ford have won the state championship team trophy four different times under Coach Shepherd. Ron and wife Betty have been married for 37 years and have a son Stuart and daughter Mary.