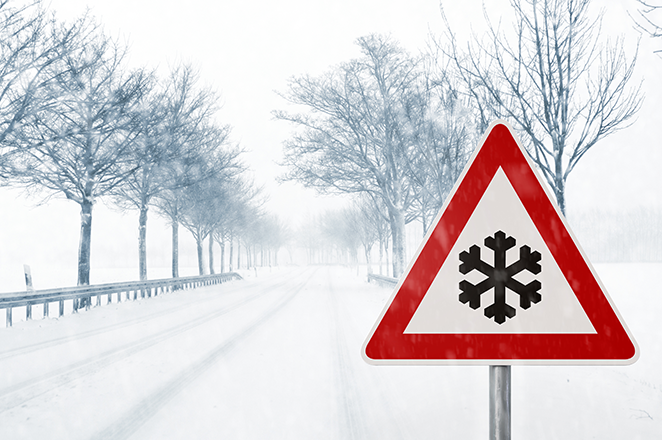 Published
Monday, February 18, 2019
Snow that started in parts of southeast Colorado Sunday is expected to continue through late Tuesday, bringing cold air and potentially hazardous driving conditions to much of the state.
The National Weather Service has issued winter weather advisories for most of the southeast which are expected to continue through 6:00 p.m. Tuesday. Three to six inches of additional snow is predicted to fall, raising the overall total to between four and eight inches by the time the current storm system concludes.
Kiowa and Cheyenne counties, in particular, can look for an additional four to six inches through Tuesday.
A winter storm warning is in effect for parts of south central Colorado, including western Las Animas County, all of Huerfano County, and portions of Costilla, Alamosa, Saguache, Custer and Fremont counties. Southwest Pueblo County is also included in the warning. Huerfano and Las Animas counties could see storm totals between six and 12 inches, while totals in the eastern San Juan Mountains could reach up to two feet, likely helping to moderate drought that has plagued the area since the early in 2018.
Snow will taper off late in the morning before another wave starts to travel across the state later in the day.
Temperatures will struggle to reach the 20s Monday and Tuesday, dropping into the single digits overnight. Wind chill values are expected to drop as low as 10 degrees below zero, producing a risk of frostbite on areas of exposed skin.
As of 10:00 a.m. Monday, most roads in the state were showing icy conditions, save for a few highways in western Colorado, including Interstate 70. The Colorado Department of Transportation reported that 360 plows were clearing roads across the state. Drivers are encouraged to use slower speeds and give plows plenty of room to work.
The latest road conditions and travel advisories are available at http://cotrip.org.