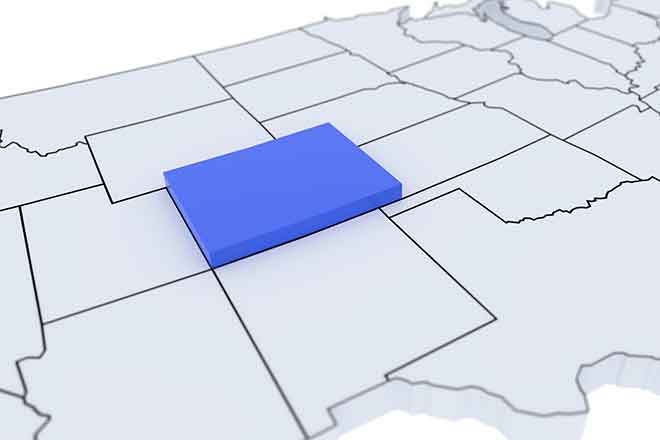 Published
Wednesday, January 6, 2021
(The Center Square) - Colorado's congressional delegation condemned the violence that took place at the U.S. Capitol on Wednesday after Trump supporters stormed the building and overwhelmed security.
Earlier Wednesday, Congress met to certify the results of the Electoral College, which was met with objection from some of President Donald Trump's staunchest supporters in Congress. That process, however, was cut short by the insurgent Trump supporters who invaded the Capitol building, causing lawmakers to evacuate.
Each member of the state's congressional delegation all spoke out against the violence, with some giving firsthand accounts of the siege.
Republican Rep. Ken Buck, who also serves as chairman of the Colorado GOP, called the events "disgusting and anti-American" in a statement.
"The American people have the right to protest peacefully, but this is not peaceful and it's not a protest. I condemn this in the strongest terms and urge everyone to stop this madness immediately," he said.
Later Wednesday evening, Buck released a joint statement with Colorado Gov. Jared Polis, a Democrat and former congressman, saying they "respect the rule of law and an assault on our democratic republic is an assault on all of us who believe in our constitution and what makes our country extraordinary. We respect the peaceful transition of power."
"The alarming scenes that are unfolding in Washington are something you might expect to see in countries far from our shores, not in our nation's capitol, and certainly not in the hallowed halls or on the floor of Congress. We are relieved that Colorado's federal delegation is safe," they added. "We all must step up to protect the institutions of our republic, free and fair elections, and the rule of law."
Democratic Rep, Jason Crow was locked down in the House chamber as Trump supporters tried to enter.
"I'm currently in lockdown in the House chamber as the President of the United States incites his supporters to violence and to storm the Capitol," he tweeted. "This is the outcome of Trump's presidency."
Crow later called the chaos a "coup attempt."
Democratic Rep. Diana DeGette, who was evacuated from the House chamber, also said that the violence amounted to "an attempted coup."
"I never thought we'd see such anarchy spurred by our own president," she said.
DeGette later called for President Trump to be "impeached and removed from office immediately."
Democratic Sen. Michael Bennet said he was safely locked down with staff members.
"Today's attack on the Capitol and our democracy is dangerous and unacceptable," he said. "We need to finish the job of certification as soon as possible to show the world that our democracy is up to this test."
Democratic Rep. Joe Neguse also said he and his staff were safe after being evacuated from the House floor.
"Thank you to all of our brave law enforcement officials for working so hard to protect the Capitol Complex," he said.
Republican Rep. Lauren Boebert, a staunch Trump supporter, said she was safe with staff and denounced "all acts of violence."
"I support peaceful protests and the rule of law, and denounce all acts of violence," she tweeted. "I am grateful to the Capitol Police for their service. Thank you for keeping us safe."
Republican Rep. Doug Lamborn said that the "individuals that have chosen to incite violence and have put our law enforcement in harm's way. Today is supposed to be a day of constitutional debate, not violence. This is not who we are as Americans."
Democratic Sen. John Hickenlooper said he and his staff were secure and thanked Capitol Police for keeping the. safe.
"It's a sad day for our country, but our democracy is stronger than the dangerous attack on the Capitol today," he said.
Democratic Rep. Ed Perlmutter said he was "safe, but I'm filled w/sadness & anger as we witness these protests."
"It's the result of a fever that has been building for weeks, months & years, and which has only been further incited by President Trump," he tweeted. "Today is a point of inflection & reflection, & we need to say enough."
A woman was shot during the confrontation and later died, according to police.
Congress is expected to reconvene Wednesday night once the U.S. Capitol is secured.