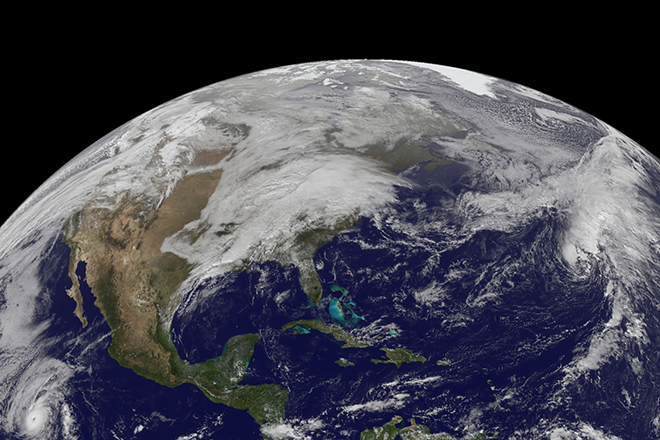 Published
Friday, November 20, 2020
Bethany Blankley | The Center Square
(The Center Square) - Six locations, including four Air Force installations, have made the first round of cuts for those being considered for the new headquarters of U.S. Space Command, the Air Force announced.
They include Kirtland Air Force Base in New Mexico, Offutt AFB in Nebraska, Patrick AFB in Florida, and Peterson AFB in Colorado, and Redstone Army Airfield in Alabama and Port San Antonio in Texas. Port San Antonio was home to the former Kelly Air Force Base and currently hosts Air National Guard and reserve operations.
"Self-nominated communities from across twenty-four states were evaluated as potential locations for hosting the headquarters," the Air Force said in a news release.
"The Department of the Air Force evaluated each location and will now conduct both virtual and on-site visits at each candidate location to assess which location is best suited to host the U.S. Space Command Headquarters," the Air Force statement says. "This assessment will be based on factors related to mission, infrastructure capacity, community support, and costs to the Department of Defense."
But getting to the six finalists wasn't easy, Defense News reports. "At times, the competition among cities has been politically contentious."
When a memo listing potential locations was leaked to the media in 2019, which included four bases in Colorado, Florida lawmakers lobbied Air Force officials to reconsider and include Florida on the list.
U.S. Rep. Michael Waltz, a Republican who sits on the House Armed Services and Science, Space and Technology committees told The Associated Press that the initial list "was very opaque, it was not well defined, and kind of out of the blue - Florida was completely excluded."
By March of this year, Space Force Vice Commander Lt. Gen. David Thompson told the House Armed Services Committee that a search for a new location was starting over and new criteria was announced.
The final six locations being considered include only one location in Colorado, the current headquarters for Space Command, and one location in Florida, reflecting successful lobbying by the Florida delegation.
The six potential locations are more geographically representative, located in the south and west: Albuquerque, New Mexico; Cape Canaveral, Florida; Colorado Springs, Colorado; Huntsville, Alabama; and San Antonio, Texas.
In June, Texas Gov. Greg Abbott sent a letter to Assistant Secretary of the Air Force John Henderson thanking him for considering Texas as one of the locations.
Upon hearing the announcement on Thursday, Abbott said the Air Force would find no better location than Port San Antonio.
"Not only does the state of Texas have the resources, universities, and human capital necessary to support the Space Command, but we are also enriched by our long-standing and celebrated tradition of military service and innovation in Texas," Abbott said.
Waltz argues Florida is the best choice.
"Space is in our DNA," he said. "It has been for the last five decades. It's all right here."
NASA, SpaceX and universities that focus on engineering are based in both Florida and Texas, and both have strong military presences, making them competitive.
But the Colorado delegation argues that Peterson Air Force Base, the current Space Command headquarters, should be its permanent home. Colorado's congressional delegation and state leaders have lobbied the Trump administration to keep the headquarters in the state.
"U.S. Space Command should stay here where it has already found a home among our strong military community, thriving aerospace industry, and world-class academic and research institutions," Gov. Jared Polis said in a statement.
Since 1982, Peterson Air Force Base has been home to the Air Force Space Command.
The U.S. Space Command was reactivated Aug. 29, 2019, as a unified combatant command to potentially fight wars in space. It was created as part of a $738 billion defense spending bill and is the first military branch to be added to the U.S. Armed Services since the Air Force was created in 1947.