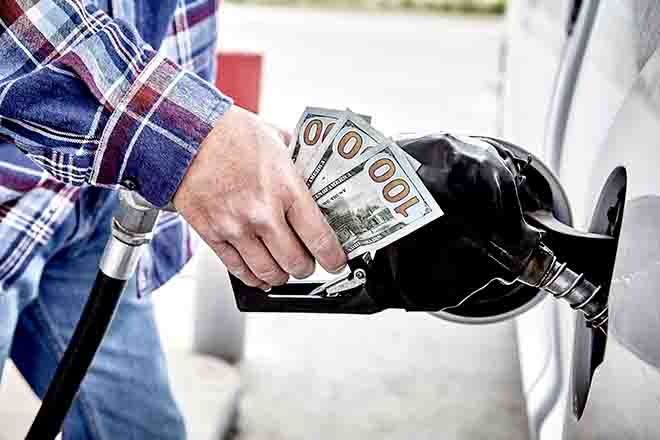 Published
Thursday, July 7, 2022
(The Center Square) - Colorado's average price for a gallon of regular gasoline declined by 2 cents to $4.88 since last week, according to the American Automobile Association (AAA).
The slight decline in the Centennial State comes amid a nationwide decline is gas prices. Overall, the average price for a gallon of gas nationwide dropped to $4.77, down 9 cents since last week.
"Domestic gasoline demand dipped recently, which took some of the pressure off of pump prices," said Andrew Gross, a spokesperson for the AAA. "About 80 percent of stations are now selling regular for under $5 a gallon."
The price of crude oil has increased by 5 percent since Russia's invasion of Ukraine on February 24 invasion began, and finished Wednesday's trading session at more than $98.00 per barrel.
Crude oil prices have also been facing pressure from rising interest rates and slower economic production across the country. According to data from the Energy Information Administration, total domestic stocks of crude oil by 2.7 million barrels to 415.6 million last week.
That total is nearly 37 million barrels lower than it was in June 2021, the data shows.
Despite the declining gas prices, a growing number of Americans expect to pay higher prices for gas in the future.
According to a Rasmussen poll released on Tuesday, more than 59 percent of Americans said it is "very likely they'll be paying even more for a gallon of gas in six months than they are today."
Gross said the price relief at the pump could be short lived as July is often the busiest travel month.