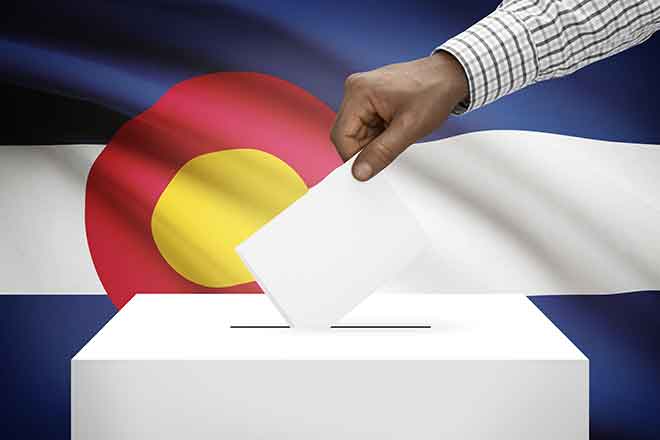 Published
Friday, November 6, 2020
(The Center Square) - The Colorado Secretary of State's Office reported Wednesday that it's received a record-setting 3.3 million ballots at an 86.8% turnout rate among active registered voters with more ballots to be counted in the coming days.
The United States Election Project said Colorado's turnout rate among its "voting-eligible population" currently was at 77%, beating the record set in 2016 by five points. It is also the largest turnout rate since the statistic started being kept in 2000.
"This is an historic election. More Coloradans voted in this election than in any previous election in our state's history, even in the midst of a pandemic," Colorado Secretary of State Jena Griswold said. "Colorado's elections set the gold standard for the nation: it is clear that when people have access, they will vote."
Unaffiliated voters accounted for the largest spike in votes by party affiliation, casting 400,000 more votes in this election when compared to 2016. Conversely, 5,000 fewer Republican votes were cast.
A majority of Democratic votes were submitted by women between the age of 24 and 44. Similarly, most GOP votes came from Republican women between 50 and 65 years old. Overall, women outvoted men in every age range.
Early voting in Colorado began on October 19, the same day state law allowed county officials to begin counting ballots.
And even though Colorado's electoral votes have already been cast for Joe Biden, ballots remain to be counted. County clerks must receive ballot signature cures and ballots cast by military members and citizens overseas by 11:59 p.m. on November 12 for the votes to count. Election results will be finalized by November 30, pending recounts.
Denver County tallied the most votes with 400,078, followed by El Paso County (386,694) and Jefferson County (381,752), according to data from the SOS Office.
Even with the high turnout rate, wait times at Colorado voting centers remained relatively short, according to public reporting.
Colorado voters backed Democratic nominee Joe Biden over Republican President Donald Trump. They also voted out incumbent Republican Sen. Cory Gardner in favor of former Democratic Gov. John Hickenlooper in the state's U.S. Senate race.