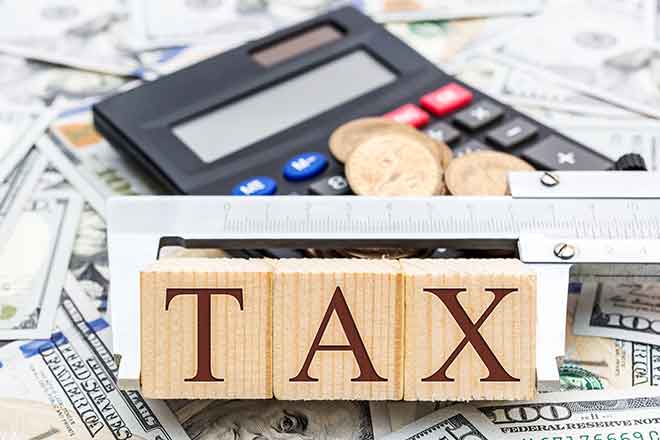 Published
Tuesday, May 2, 2023
(The Center Square) - Colorado lawmakers plan to ask voters in November to decide on a proposal for property tax reductions under a plan revealed Monday by Democratic Governor Jared Polis and other legislators.
"This is the most thoughtful and best policy proposal to give people relief without jeopardizing funding for our schools," Polis said during a press conference announcing the plan. "And it took a lot of work to get here with the business community, education, our legislators and so many others. I'm excited to see this come to fruition and I look forward to seeing this passed in November."
Property values in the Denver metro area increased by 35 percent to 45 percent, which will lead to higher property taxes, the city assessor said last week.
If voters approve the plan and the tax revenue of a local taxing district is reduced by the initiative, the state will use Taxpayer's Bill of Rights refunds to make up the difference.
"What I believe we found with this piece of legislation is a responsible and balanced approach that both delivers the property tax reductions that people are going to need to keep up with the high cost of living without undercutting the ability of our local governments to keep up with these critical services," Senate President Steve Fenberg, D-Boulder, said during the press conference. "We're going to be using backfill from the TABOR surplus to help provide for reimbursements to local governments and making sure they're able to help pay firefighters more, pay teachers more to help them live in their communities, and staff up their child welfare departments where there is a lot of work to be done."
Republicans questioned the strategy and pointed to a Republican-sponsored bill to cap property value increases from 2022 to 2025, but it was voted down in a committee.
"Democrats and the Governor waited until the last minute to fix a problem they knew was coming all along. House Republicans have been raising this urgent issue for months, if not longer," House Minority Leader Mike Lynch, R-Wellington, said in a statement. "The Democrats cannot treat TABOR like an ATM machine to resolve the state's financial issues, most of which are self-inflicted."
"The people of Colorado should be skeptical of the Governor's hastily introduced plan with only one week left in the session," he added.
"Take from Coloradan's [sic] TABOR refunds and use to backfill forgiven property tax bills - this is key to the Democrats plan," Roger Hudson, deputy chief of staff for the Colorado House Republicans, posted on social media. "Voters must vote 'YES' to give Dems their TABOR [money] in November. No 'B PLAN.' Democrats promise this measure will do A LOT - think Santa Claus!"
The plan calls for reducing residential assessment rates from 7.15 percent to 6.7 percent in 2023 and 2024 and continuing the reduction in the future for primary residences, according to a media release from the governor's office. Second homes and investment properties are not included in the tax reduction proposal. The plan would also reduce the taxable value of residences by $40,000 in 2023 and 2024 and continue the reduction for primary residences.
The proposal would cap the growth of district property tax collections, but exclude school districts at the rate of inflation. It also would allow local governments to override the cap after giving notice to property owners.
Seniors currently receiving the Homestead Exemption would receive a larger reduction of $140,000 under the proposal, and allow them to continue receiving the reduction if they move.
Polis' office estimates the average homeowner would have its property taxes decrease by half with an approximate average savings of $1,264 during the next two years. The estimated property tax relief for Coloradans would be between $900 million and $1.6 billion.