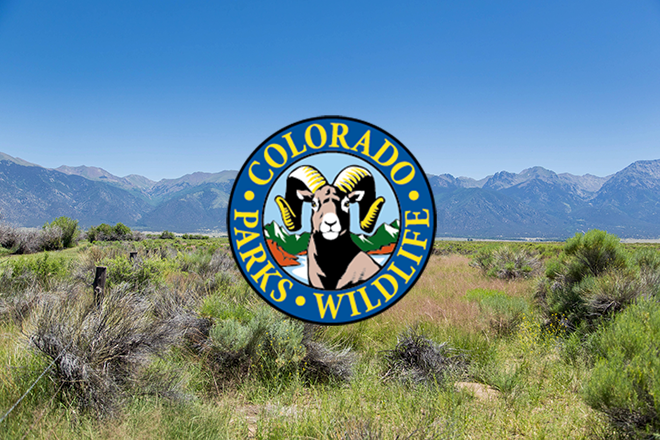 Published
Sunday, June 2, 2019
The Colorado Parks and Wildlife Commission will discuss the 2019 Arkansas Headwaters Recreation Area Management Plan, State Forest State Park Draft Management Plan, 2019 - 2020 OHV Grant Recommended Funding, updated Commission policies for fisheries (Gold Medal waters, High Lake Stocking, Whirling Disease), Natural Areas Program overview and board nominations, Mule Deer Strategy (progress to date), factors influencing elk recruitment and elk response to outdoor recreation activity at its June meeting.
The Commission will also discuss the North American Model of Wildlife Conservation, a draft of the 2020 - 2024 Big Game Season Structure recommendations, and hold a Big Game Management Workshop.
The meeting is scheduled to begin at 8:30 a.m. and adjourn at 4:30 p.m. June 6 at the Otero Junior College Student Center Banquet Room, 2001 San Juan Avenue, in La Junta. The meeting will resume at 8:30 a.m. at the same location June 7 and adjourn at 12:30 p.m.
Additional agenda items include:
Department of Agriculture Update
Department of Natural Resources Update
Financial Update
GOCO Update
A complete agenda for this meeting can be found on the CPW website.
The commission meets regularly and travels to communities around the state to facilitate public participation. Anyone can listen to commission meetings through the CPW website. This opportunity keeps constituents informed about the development of regulations and how the commission works with Colorado Parks and Wildlife staff to manage the parks, wildlife and outdoor recreation programs administered by the agency. Find out more about the commission on the CPW website.
The next commission meeting will take place July 18 - 19 in Telluride.