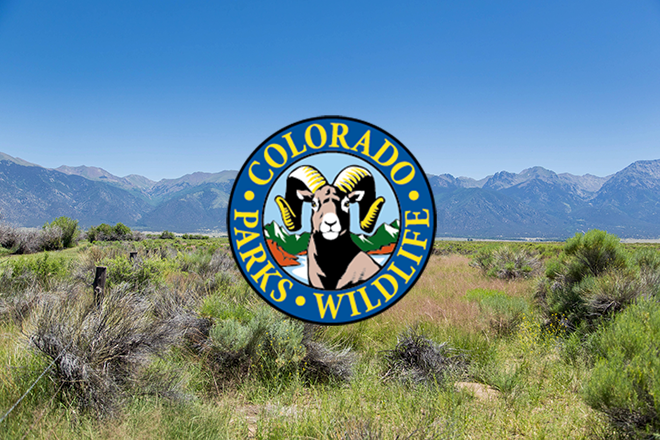 Published
Friday, January 10, 2020
By Derek Draplin | The Center Square
Colorado Parks and Wildlife officials say an eyewitness sighting last year and a recently found elk carcass "indicates likely presence" of a wolf pack in northwestern Colorado.
CPW's statement comes less than a week after the Secretary of State's Office said an initiative to reintroduce gray wolves in the state has qualified for the 2020 ballot.
An eyewitness reported seeing six wolves - some of which were caught on video - in northwestern Colorado near the Utah and Wyoming border in October. A scavenged elk carcass was also found last week, CPW said, leading the state agency to believe the report is "very credible."
"The sighting marks the first time in recent history CPW has received a report of multiple wolves traveling together," CPW Northwest Regional Manager JT Romatzke said in a statement Wednesday. "In addition, in the days prior, the eyewitness says he heard distinct howls coming from different animals. In my opinion, this is a very credible report."
CPW said an investigation regarding the elk carcass is still ongoing. Both tracks found near the carcass and its condition were consistent with wolf activity, CPW officials say.
"It is inevitable, based on known wolf behavior, that they would travel here from states where their populations are well-established," Romatzke added. "We have no doubt that they are here, and the most recent sighting of what appears to be wolves traveling together in what can be best described as a pack is further evidence of the presence of wolves in Colorado."
CPW's statement comes after the Craig Daily Press in Moffat County inquired with the state agency about hunters finding the elf carcass.
A spokesperson for the Rocky Mountain Wolf Action Fund, which is backing the initiative, said the reported sighting "bolsters our argument for a Colorado solution to the problem."
Current law in Colorado doesn't allow ranchers to receive compensation for wolves killing livestock, but the initiative if approved would provide compensation, Rick Ridder, a spokesman for the fund, told The Center Square.
CPW also noted in its statement that gray wolves are federally protected and managed by the U.S. Fish and Wildlife Service.
If voters approve the ballot measure in November, CPW would be tasked with creating a plan to reintroduce gray wolf populations to the Western Slope.
"What we have is Washington bureaucrats trying to decide what's best for Colorado wildlife and Colorado hunters and anglers," Ridder said. "We look at this as a local control measure."
Denny Behrens, co-chair of the Colorado Stop the Wolf Coalition, said there have been reports of wolves in Colorado over the past 15 years.
"The problem is wolves have been here, there's no need to do an introduction," Behrens said.
"To the people on the Front Range, my question is why are you going to vote to introduce an animal to the Western Slope that's going to cause harm to us?" he added.
The coalition opposing the measure is made up of sportsmen and hunting groups, outfitters, ranchers and farming organizations.