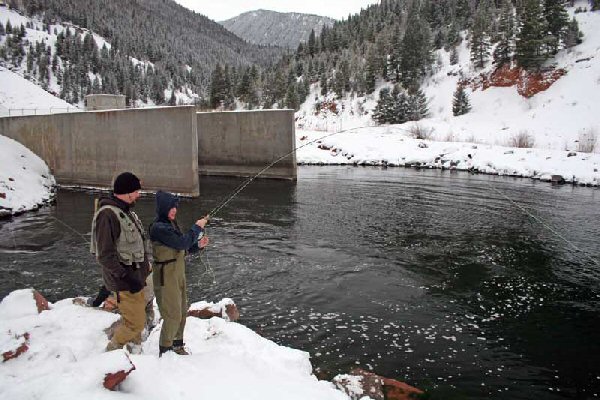 Published
Tuesday, October 30, 2018
The City of Aspen has scheduled annual maintenance of the hydroelectric plant on the dam at Ruedi Reservoir which began Monday. During the approximately 10-day effort, Colorado Parks and Wildlife will implement a voluntary fishing closure in the 'toilet bowl,' a popular fishing hole located on the Fryingpan River at the base of the dam's outlet.
To facilitate the work, water that normally feeds the toilet bowl will be re-routed, leaving the large fish in the pool isolated, stressed and very easy to catch while the work is ongoing.
"In previous years, anglers have been very cooperative in helping us protect this resource when the water has been rerouted," said Area Aquatic Biologist Kendall Bakich. "We anticipate that cooperation will occur again this year and we are grateful for everyone's patience."
Bakich says signage advising of the closure will be posted in the next few days.