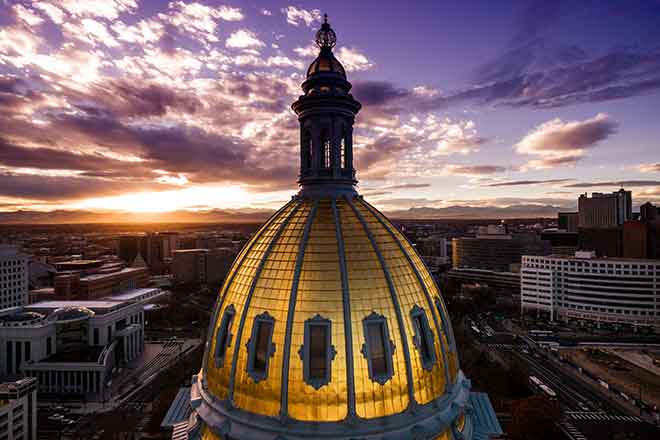 Published
Thursday, December 3, 2020
(The Center Square) -- The Colorado Legislature's special session ended after three days on Wednesday with lawmakers passing a relief package totaling over $290 million.
In all, lawmakers passed 10 bills, including $57 million in aid for small businesses, $60 million in housing assistance, and $100 million for public health emergency expenditures.
Governor Jared Polis applauded the General Assembly for its swift, bipartisan action in a press conference following sine die. He also acknowledged that the package is nowhere near enough to carry Coloradans through the winter.
"There is no way Colorado--or any state on their own--can provide all of the necessary relief, but that doesn't mean we can't use the resources we have as a state to provide relief for those who need it most," the governor said.
Polis was joined by House Speaker KC Becker, D-Boulder, Speaker-designate Alec Garnett, D-Denver, Senate President Leroy Garcia, D-Pueblo, and Senate Majority Leader Steve Fenberg, D-Boulder. The lawmakers each said the session was a worthwhile endeavor while also reiterating there is still a lot of work to be done.
"There was a strong sense of bipartisanship and comradery that we really wanted to do what's right for Colorado," Becker said. "And what's right for Colorado right now is passing the assistance they need and helping small businesses. It's a great, positive note to go out on."
Polis also thanked Republican legislators for their work, saying their support speaks to "the character of the people that Coloradans chose to serve under The Gold Window."
"This is not the end of the conversation. There is more that Congress needs to do, and more that the legislature can talk about when they convene," he said. "But, you know what, this is going to help a lot of people and small businesses."
The 2021 legislative session begins January 13.