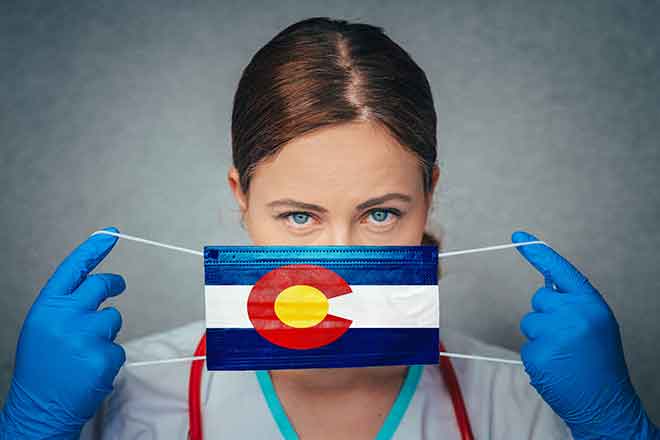 Published
Wednesday, March 3, 2021
(The Center Square) - Colorado expects to receive 45,500 doses of the Johnson & Johnson COVID-19 vaccine by Friday, the state's public health department said.
"We are thrilled to be able to distribute a third safe and effective vaccine in the state of Colorado," Dr. Eric France, chief medical officer for the Colorado Department Public Health Environment (CDPHE), said in a statement.
The vaccine "will make it easier for the state to reach its vaccination goals as more people become eligible in the weeks to come," France added.
Once received, the state plans to immediately begins dispensing vaccines to eligible recipients.
Colorado is currently in Phases 1A and 1B of its vaccination plan, meaning residents aged 65 or older can receive a vaccine. K-12 educators, health care workers without direct contact to patients, and first responders are also eligible.
While CDPHE says none of the available vaccines are necessarily better than the others, there are some key differences.
Unlike the Pfizer and Moderna vaccines that require two doses, the Johnson & Johnson vaccine only requires one dose. The U.S. Food and Drug Administration (FDA) granted an emergency use authorization for the vaccine on Saturday.
Common side effects of the Johnson & Johnson vaccine include pain at the injection site, headache, fatigue, muscle aches and nausea, the FDA said, with most of these side effects occurring within two days following vaccination.
The Pfizer and Moderna vaccines are both mRNA vaccines as well, meaning they trigger immune responses by teaching cells to make proteins. These vaccines do not inject a weakened or live virus into the recipient.
Instead, the Johnson & Johnson vaccine is a modified adenovirus vaccine, according to CDPHE. This means the vaccine uses a piece of double-stranded DNA to teach your body how to fight COVID-19.
"The goal of every vaccine is the same -- they just use a different strategy to achieve that goal," the department said.