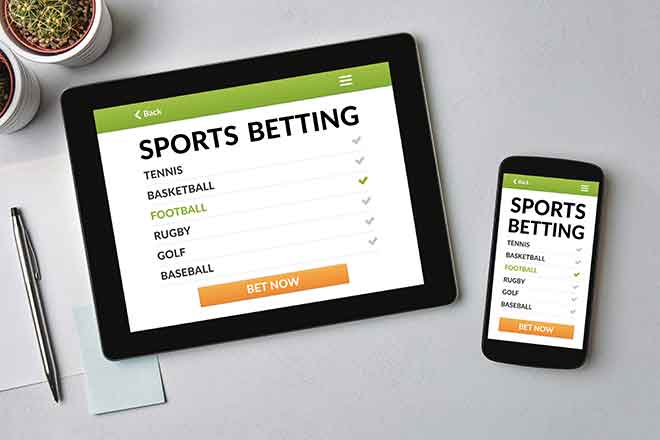 Published
Wednesday, December 2, 2020
Colorado's online sportsbooks continued their rapid growth in October, capitalizing on a sports schedule that is returning to normal.
In total, Colorado's sportsbooks collected over $210.7 million in wagers, primarily from bets on football and combinations or parlays, according to figures from the Department of Revenue's Division of Gaming. Over $193 million in winnings were paid out to players as well.
This total moved Colorado out of its neck-and-neck tie with Indiana to place inside the top five nationwide online sports betting markets. Indiana took in $230.9 million in October. Other states ahead of Colorado include New Jersey, Nevada, Pennsylvania, and Illinois.
Sports bettors in Colorado wagered $59.2 million in July, $38 million in June, $25.6 million in May, $128.6 million in August, and $207 million in September.
Eilers & Krejcik Gaming, an online gambling nonprofit, found Coloradans primarily placed wagers using one of two books in October: FanDuel and DraftKings. DraftKings generated 46% of the state's online sports betting market, totaling approximately $18 million. FanDuel captured 36% and earned $15 million.
Football raked in the most wagers with over $67 million in all, greater than the wagers collected between baseball, NCAA football, basketball and table tennis combined.
"October's data shows that Colorado's market is able to thrive even as the sports schedule normalizes and able to overcome a local team struggling, such as the Denver Broncos," said Jessica Welman, an analyst for PlayColorado.com. "Another sign that the market is marching toward maturity is that DraftKings and FanDuel have firmed up their market leads in the state, something we've seen in every legal market that has launched since 2018 while attracting a large number of competitors to push innovation in the market."
Colorado's online gambling success is welcomed by state agencies like the Colorado Water Conservation Board that saw its budgets slashed because of the pandemic. Tax revenues generated from online gambling go toward the Water Plan Implementation Cash Fund, created in 2015 as a means of funding water conservation projects.
"As this industry grows, it reminds us how different it is and how it may be as difficult to predict the tax revenue as it relies on games and matches ultimate outcomes," Division of Gaming Director Dan Hartman said in a statement. "We are glad to see our best month of tax revenues so far. As we can see from the differences between September and October, where the total wagered was relatively the same, tax collections reflect the fluctuations in successfully predicting sports."