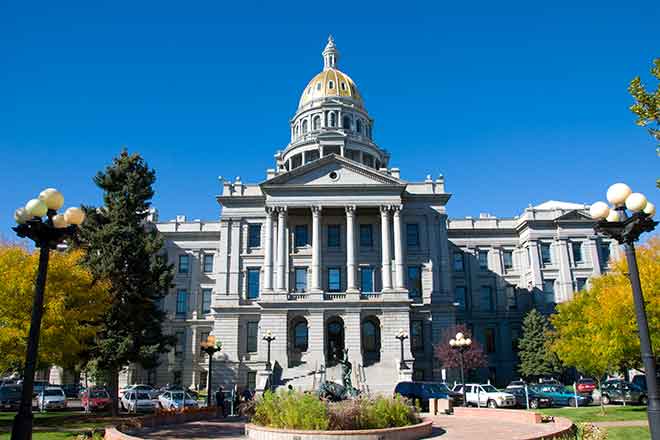 Published
Wednesday, June 10, 2020
(The Center Square) - The Colorado Senate Tuesday passed a police reform bill with broad bipartisan support, an effort that drew the praise of Governor Jared Polis.
Proponents of Senate Bill 20-217, introduced last Thursday, say it will help increase law enforcement accountability and reduce police brutality.
The bill garnered support from almost all Senate Republicans following several amendments made to the legislation, which passed 32-1 on Tuesday.
The bipartisan effort was praised by Polis on Tuesday, who said it's "an example of Colorado working together and passing a major reform bill with a nearly unanimous vote."
The legislation, also called the Enhance Law Enforcement Integrity Act, came in the wake of George Floyd's death while in Minneapolis police custody and protests that broke out in Denver and across the country.
Senate Bill 20-217 ends the use of qualified immunity as a legal defense, which has been used to shield law enforcement officers from costly liability lawsuits.
It also requires the use of body cameras and requires officers to intervene when excessive force is used by fellow officers.
Additionally, the legislation bans the use of chokeholds.
"The bill, as it was introduced, would have been very difficult (if not impossible) for many of our rural agencies to implement," Colorado's Senate GOP said. "Furthermore, it would have unjustly punished the amazing officers we have in Colorado that protect us every single day."
Sen. Rob Woodward, R-Loveland, said he was a "hard no" on the original bill, but changed his mind after "most of the big problems were corrected."
Changes made to the legislation include an amendment that shields officers who believe they've acted in good faith from being held liable.
Another amendment requires officers who have been convicted to have their certifications revoked.
"George Floyd's murder may have been the catalyst for this movement, but the truth is, black and brown bodies have been perpetually abused by officers for decades," said Sen. Rhonda Fields, D-Aurora, one of the bill's sponsors. "Departments have refused to root out the violent corruption insidiously infecting their culture. It is long overdue that lawmakers step in and mandate accountability and transparency."
The legislation now moves to the House for consideration.