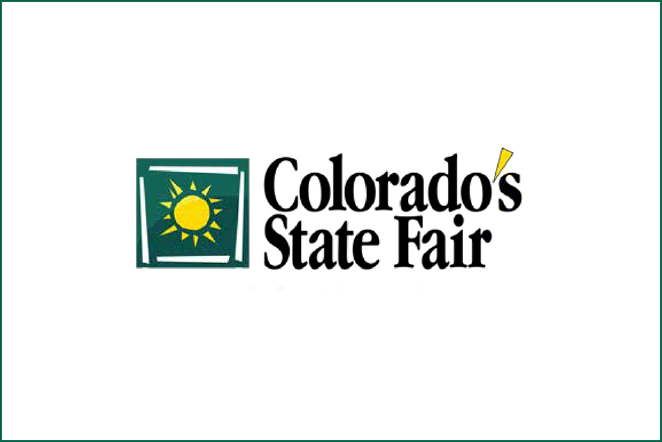 Published
Wednesday, August 10, 2022
August is finally here and with it comes the 150th celebration of the Colorado State Fair. If you're crunching the numbers, you might've realized that our state is only 146 this year. The State Fair pre-dates statehood, making it one of our oldest and most beloved traditions.
The Colorado State Fair kicks off Friday, August 26, offering amazing carnival rides, live entertainment, rodeos, livestock shows, fantastic food options, and even more (get your discounted tickets before then). While we will miss the poultry shows due to the continued risk of Highly Pathogenic Avian Influenza (HPAI), we look forward to other opportunities to showcase youth showmanship and hard work such as the Junior Livestock Auction and the Master Showmanship Award. We all love supporting 4-H and FFA youth who have worked incredibly hard all year to produce the highest quality livestock and who show us how bright the future of ag in Colorado can be.
During this year's Centennial Farms & Ranches ceremony held in partnership with History Colorado, we will recognize not only our Centennial Farms & Ranch honorees, but also introduce new award categories that truly encompass all it means to be part of Colorado's agricultural legacy. So many determined, passionate people throughout Colorado history have elevated agriculture through their home farms and ranches, businesses, and culture. We recognize and honor their commitment.
We are also happy to host events highlighting Colorado Proud products. This year we are unveiling the Colorado Proud trail, an interactive exhibit about our state's ag industry. I also hope you'll join us for the second annual Governor's Plate on Aug. 30th, where nine food trucks will use Colorado Proud ingredients as they vie for the Governor's Golden Plate Award and People's Choice Award. And you won't want to miss the Fair's first ever National Mullet Contest. What better way to beat the heat than a contest that offers "business in the front and party in the back?"
Don't miss your chance to participate in what promises to be one of our best years ever at the Colorado State Fair! Tickets for the fair can be purchased at the State Fair website. Contact the Commissioner's Office for tickets to the special events.
See you at the fair!
Kate Greenberg