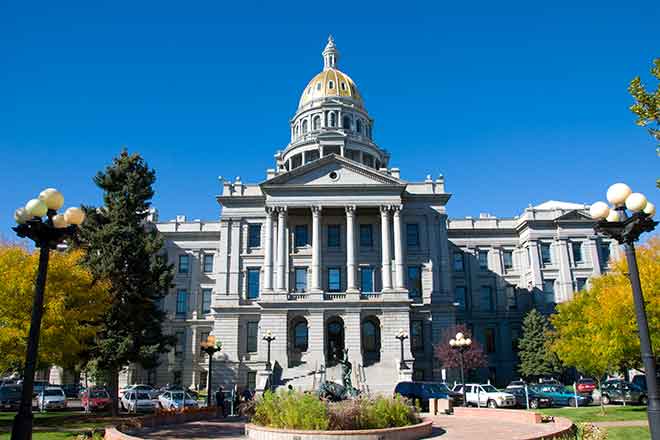 Published
Wednesday, March 17, 2021
(The Center Square) - The Colorado Supreme Court ruled on Monday that Senate Democrats' tactic to speed-read a lengthy bill on the Senate floor in 2019 violated the state constitution, marking a win for Senate Republicans in the 2-year-old case.
In March 2019, Sen. John Cooke, R-Greeley, requested that a piece of legislation dealing with statutes be read in full on the Senate floor as a way to stall Democrats' swift movement of Senate Bill 181, the controversial oil and gas regulation legislation.
The state constitution requires bills be read at length by request, and it would have taken days to read the 2,000-word bill. Senate Democrats in response used five computers to simultaneously read the bill at 650 words per minute each to speed up the reading.
The Supreme Court ruled that Senate Democrats' use of computers to speed read the bill violated the state constitution's reading requirement.
"There are unquestionably different ways by which the legislature may comply with the reading requirement," the opinion said. "But the cacophony generated by the computers here isn't one of them."
The court's ruling upholds a Denver District Court ruling from March 2019 that also said Senate Democrats' actions were unconstitutional.
Cooke said in a statement after the Monday ruling that Senate Democrats wasted taxpayer dollars by taking the case to the state's highest court.
"Tens of thousands of taxpayers' dollars has been spent defending the indefensible," he said in a statement. "The Senate Democratic leadership wasted money on unintelligible clicks and pops that they tried to pass off as 'reading' in a clear violation of the State Constitution. Those taxpayer dollars could have been better spent getting people back to work, kids back to school, or funding roads and bridges."