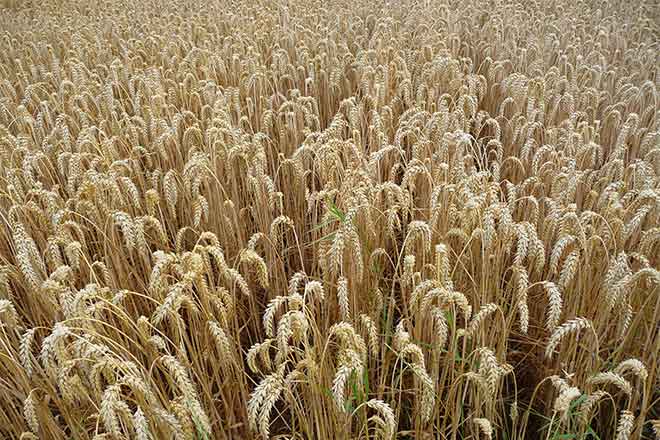 Published
Saturday, May 25, 2019
The 2019 Colorado Wheat Field Days will be held June 13-19 at eleven different variety trial sites throughout eastern Colorado. The field days are jointly hosted by the Colorado Wheat Administrative Committee, the Colorado Association of Wheat Growers, the Colorado Wheat Research Foundation, Colorado State University Crops Testing and Colorado State University Cooperative Extension.
The program at each field day will feature a walk-through of the variety trial with CSU Wheat Breeder, Dr. Scott Haley. Attendees will also hear updates from the CSU Crops Testing leader, Dr. Jerry Johnson; Colorado Wheat Executive Director, Brad Erker; and Director of Colorado Seed Programs, Rick Novak.
The program at each location will last about an hour and all locations will have refreshments or a meal. For a detailed schedule with directions to each location, see the map with this article, or visit www.coloradowheat.org.
Thursday, June 13
8:30 a.m. Walsh - Plainsman Research Center
1:00 p.m. Lamar - Stulp Farms
5:00 p.m. Brandon - Burl Scherler Farms
Friday, June 14
8:00 a.m. Burlington - Michael Hinkhouse Farms
12:00 p.m. Genoa - Steve Beedy Farms
Monday, June 17
12:00 p.m. Orchard - Wickstrom Farms
4:00 p.m. Roggen - Cooksey Farms
Tuesday, June 18
8:30 a.m. Julesburg - Carlson Farms
1:00 p.m. Haxtun - Steve Boerner Farms (Irr.)
4:00 p.m. Yuma - Andrews Brothers Farms
Wednesday, June 19
8:45 a.m. Akron - Central Great Plains Research Station