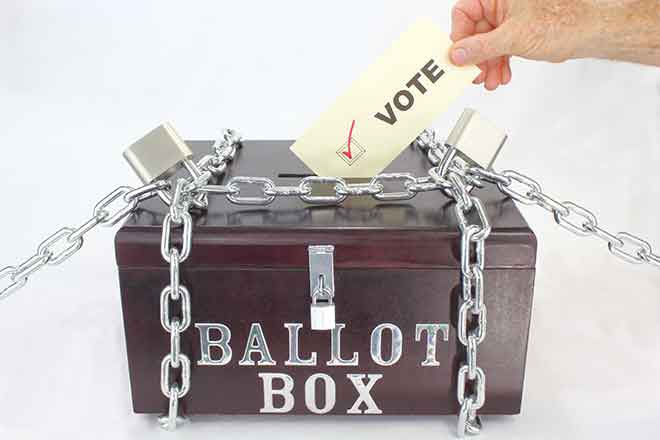 Published
Wednesday, September 2, 2020
(The Center Square) - Colorado voters will have access to 368 ballot drop boxes for November's general election, Secretary of State Jena Griswold's Office said.
That's 121 more ballot drop boxes statewide than there were in 2018, the office said.
Griswold's office added 42 boxes with federal funds from the Coronavirus Aid, Relief, and Economic Security (CARES) Act this summer alone. There will also be approximately 330 voting centers open for in-person voting.
"No American should have to choose between risking their health and exercising their right to vote," Griswold said in a statement on Tuesday. "Drop boxes are a safe, secure, and convenient way for Colorado voters to make their voices heard while social distancing, and are one of the reasons our elections are the nation's gold standard."
Colorado, a vote-by-mail state, requires 24-hour video surveillance of ballot drop boxes, which are emptied by bipartisan election judges.
"Approximately 75 percent of Colorado mail ballot voters return their ballots to a drop box, which are safe and secure," the office said.
Last week, Griswold, along with Washington Secretary of State Kim Wyman, asked congressional leadership for more federal funding for elections.
Griswold has defended the state's vote-by-mail and criticized President Donald Trump for his comments on mail-in ballot fraud and changes to the U.S. Postal Service, which were later halted.
"It seems that President Trump has been more concerned about suppressing the vote than suppressing the virus," Griswold said last month.