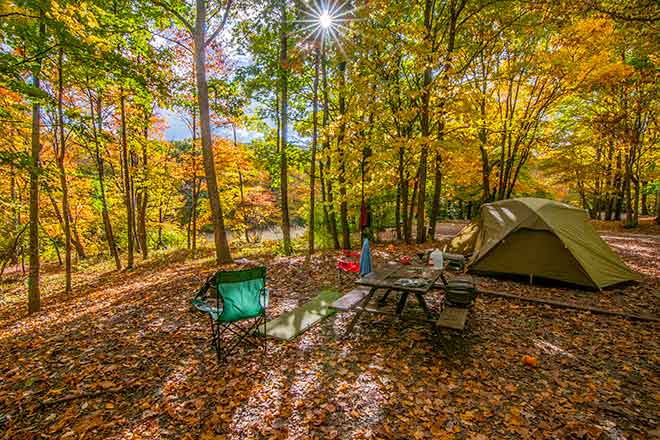 Published
Monday, December 5, 2022
(Colorado News Connection) Outdoor recreation contributed a whopping $862 billion to the U.S. economy last year, according to the most recent accounting by the Bureau of Economic Analysis.
Mike Pritchard, board treasurer for the Thompson Divide Coalition, and other conservationists are pushing lawmakers to make long-term investments in the sector by permanently protecting the most pristine lands owned by all Americans from extractive industries, including oil and gas.
"Our goal is to ensure that future generations can enjoy these beautiful places," Pritchard explained. "Can go and explore, can enjoy the same type of hunting and fishing, mountain biking, hiking and other experiences in these beautiful mountains."
President Joe Biden recently proposed a 20-year withdrawal from new oil and gas leasing and new mining claims for some 225,000 acres of the Thompson Divide area south of Glenwood Springs. Oil and gas industry groups oppose the proposal. Pointing to the current global energy crisis, they argued now is not the time to lock up access to lands sitting on top of the second-largest natural gas reserves in the country.
Biden's proposal would not impact existing wells operating in the Divide. Pritchard believes protecting Colorado's iconic lands to strengthen a sustainable outdoor recreation industry, which added $11.6 billion to the state's economy in 2021, and supported over a quarter million jobs, is a better long term investment.
"Given the hidden costs of climate change that are embedded within fossil-fuel extraction, and then the low cost for a company to gain these federal leases, and the low amount of royalties that the public get in return for those leases, is it a fair exchange?" Pritchard asked.
Pritchard added the Thompson Divide Coalition will continue its work to ensure the area's critical wildlife habitat, recreation opportunities, grazing lands and clean air and water are protected far beyond Biden's 20-year window.
"So this idea of withdrawing these mineral leasing rights for 20 years, it's definitely welcome," Pritchard stressed. "Because it will give us the additional time to gain that permanent protection."
Support for this reporting was provided by The Pew Charitable Trusts.