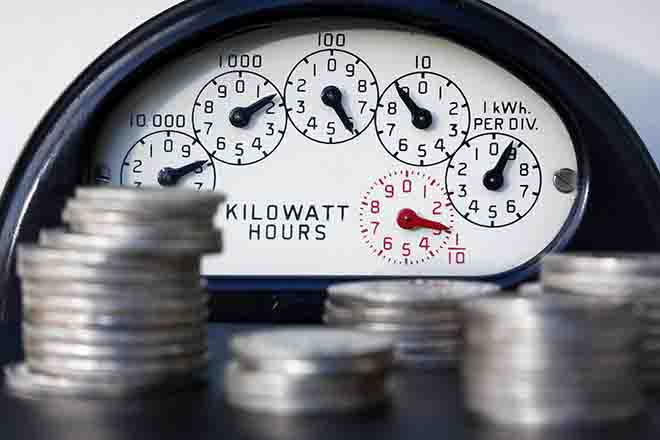 Published
Thursday, March 9, 2023
(The Center Square) - Colorado legislators this week held the first of three meetings to get answers for consumers frustrated with increasing utility costs.
The Joint Select Committee on Rising Utility Rates convened on Tuesday in the Old State Library. The committee chairman is Senate President Steve Fenberg, D-Boulder, and the vice chairman is Speaker Pro Tem Rep. Chris deGruy Kennedy, D-Lakewood.
"I think every single legislator in this building, no matter who their constituents have as energy providers, has received an immense amount of emails and phone calls about this topic," Fenberg said in an opening statement. "Constituents have been telling us that, for instance, they're going to need to choose between paying their heating bill this month or their prescription drugs. That is not something I think anybody wants to be in a position of having to choose between."
Fenberg also said there are no predetermined outcomes or an intent of "vilifying utilities." He said many questions must be answered to provide a growing population with affordable utilities.
Joseph Pereira, deputy director for the Office of the Utility Consumer Advocate, was one of four utility experts testifying on Tuesday. Pereira said the Public Utilities Commission's current system to set rates allows utilities to dominate the process.
"In most cases, it's the utility, trial staff of the Public Utilities Commission and us," Pereira said. "And so that limits the conversation and the amount of public-interest perspective that's brought to the table. Again, it's likely a function of regulation, but a hazard nonetheless."
The dominance of the utility's request often pushes consumer interests aside, Pereira said.
"These dynamics ultimately lead to what's good for the utility becomes good for the public interest," Pereira said. "And we often hear the utilities frame the problem as a healthy utility will help you meet cost goals... decarbonization goals. This concept should really be reversed as the utility should benefit when public interest goals are met first. So a utility that can keep costs down should then be rewarded for that."
Keith Hay, the senior director of policy for the Colorado Energy Office, said regulations will be providing relief for consumers. He highlighted four areas where the legislature started Colorado's decarbonization strategy or movement away from fossil fuels: lowering the demand for natural gas, clean heat plans, beneficial electrification and new building codes.
"This is really great work that we are just getting started on implementing in many ways," said Hay, who added he spent 10 years working for the Public Utilities Commission. "We have yet to see the full fruit from crafting a regulatory framework and a transition pathway that will reduce customer energy costs by improving energy efficiency of homes or helping them transition to less expensive technologies over time."