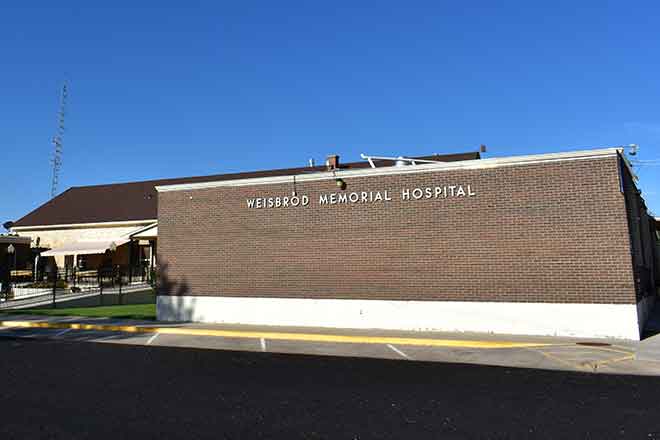 Published
Wednesday, March 25, 2020
As always, the primary focus of Kiowa County Hospital District (KCHD) is the health and wellbeing of our community, patients, and staff. We continue to restrict visitor access to prevent the potential spread of COVID-19. Our screening process for hospital and clinic patients has changed slightly.
Hospital and Clinic
As of now, please do not enter Kiowa County Hospital District if you have any of the following symptoms:
Fever (temperature of 100.4 degrees or more)
Cough
Shortness of breath
Known or suspected exposure to someone diagnosed with COVID-19
Travel outside of the United States
Travel to Eagle, Gunnison, Pitkin, or Summit counties in Colorado.
Any patient that presents to the hospital or clinic with any of the above symptoms will be asked to wait in their car until they are called by the nurse to enter the hospital via the north emergency department elevator entrance. All normal copays and/or coinsurance may apply for patients accessing this service.
You can call ahead to the Hospital at 719-438-5401 or to Eads Medical Clinic at 719-438-2251.
Patients that are in distress and in need of urgent medical care will be masked and allowed to enter KCHD immediately. Emergency Medical Services
EMS personnel will screen 911 patients for COVID-19 per established protocols and only transport patients that require hospitalization.
Outpatient Lab Services
Outpatient lab hours will be Monday through Friday from 8:00 am - 4:30 pm.
Non-essential Visits
Cardiology, chiropractor, sleep study, and ultra-imaging visits will be postponed for the time being.
We will continue to work closely with our partners at the state and local level to ensure Kiowa County Hospital District is informed of the ongoing updates regarding COVID-19 in Colorado. For current information on COVID-19 and case information for the State, please visit the sites below.
Centers for Disease Control - https://www.cdc.gov
Colorado State Health Department - https://www.colorado.gov/cdphe
People who have general questions about COVID-19 can call CO HELP at 1-303-389-1687 or 1-877-462-2911.
Thank you for helping us protect our community, patients, and staff. Your understanding is greatly appreciated.