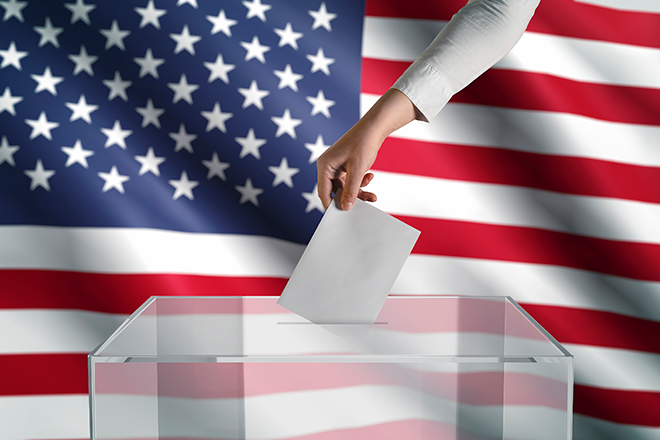 Published
Monday, March 2, 2020
The remaining Democratic presidential candidates will be chasing more than 1,600 delegates on Super Tuesday as voters in 14 states and one American territory make their decisions.
After former Vice President Joe Biden's decisive victory in South Carolina Saturday, the field shrank yet again as former South Bend, Ind., Mayor Pete Buttigieg and billionaire Tom Steyer exited the race.
Buttigieg made his announcement Sunday night, hours after appearing on NBC's "Meet the Press" where he said his team was "assessing at every turn not only what the right answer is for the campaign" but what is also "in the best interest of the party."
Buttigieg was on a charter plane to Dallas for a rally Sunday night when the flight was re-routed to Indiana. He finished in fourth place in South Carolina and failed to win any delegates after strong showings in Iowa and New Hampshire.
Steyer finished with 11 percent of the vote in South Carolina but also failed to win any delegates.
"There's no question today that this campaign, we were disappointed with where we came out," Steyer told supporters. "But I said that if I didn't see a path to winning that I'd suspend my campaign, and honestly I don't see a path where I can win the presidency."
Voting will take place Tuesday in Alabama, Arkansas, California, Colorado, Georgia, North Carolina, Massachusetts, Minnesota, Oklahoma, Tennessee, Texas, Utah, Vermont, Virginia and American Samoa.
Vermont Sen. Bernie Sanders has a substantial lead in polling in the two largest of those states - California and Texas - where more than 600 of those delegates are up for grabs. The eventual nominee will need to secure 1,991 delegates at the Democratic convention this July in Milwaukee.
Sanders stands at 35 percent support among likely Democratic voters in California, with Massachusetts Sen. Elizabeth Warren, Biden and former New York City Mayor Michael Bloomberg bunched together at 14 percent, 13 percent and 12 percent, respectively.
In Texas, Sanders has 29 percent support among likely Democratic voters compared to 20 percent for Biden, 18 percent for Bloomberg and 15 percent for Warren.
No other candidates reached double figures in either state.
Sanders has gained 15 points in California and 14 points in Texas since December while Biden slipped eight points and 15 points, respectively, in those states.
Minnesota Sen. Amy Klobuchar leads the field in her home state in the two most recent polls there, with Sanders and Warren coming in second and third in both.
The most recent poll in Massachusetts, released Friday, shows Sanders leading Warren by eight percentage points in her home state. Two polls released earlier in February both showed Sanders with a 1-point lead over Warren.
Sanders leads in his home state of Vermont in the latest poll with 51 percent support. The next closest candidate is Buttigieg at 13 percent, with no other candidate in double figures.
Two different polls in North Carolina last week each showed Sanders and Biden leading at 27 percent, although a third poll showed Sanders, Biden and Bloomberg all tied for first with 20 percent each.