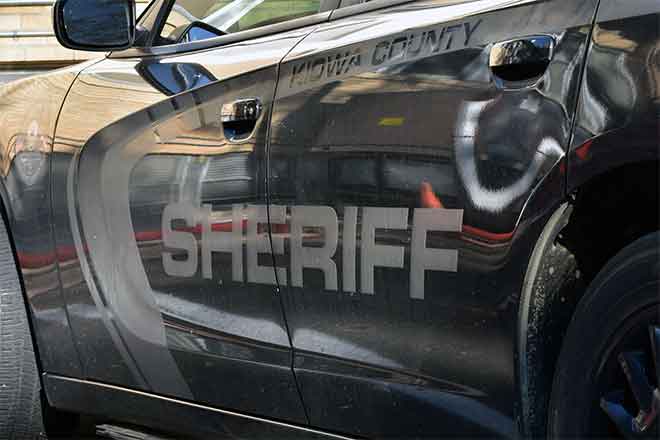 Published
Sunday, June 26, 2022
Deputies from the Kiowa County Sheriff's office were called to a single-vehicle crash at 403 East 15th Street in Eads late Thursday morning.
Sean McGuigan, 46, of Las Vegas, Nevada, is believed to have lost control of the 2018 Ford F-150 pickup he was driving, which crashed in a building on the south side of East 15th Street. He was believed to be taking part in a multi-state racing event, and is suspected of speeding at the time of the crash.
McGuigan and a passenger in the pickup were treated at the scene by emergency medical services and released.
McGuigan has been summoned to appear in court for exhibition of speed and careless driving resulting in injury.