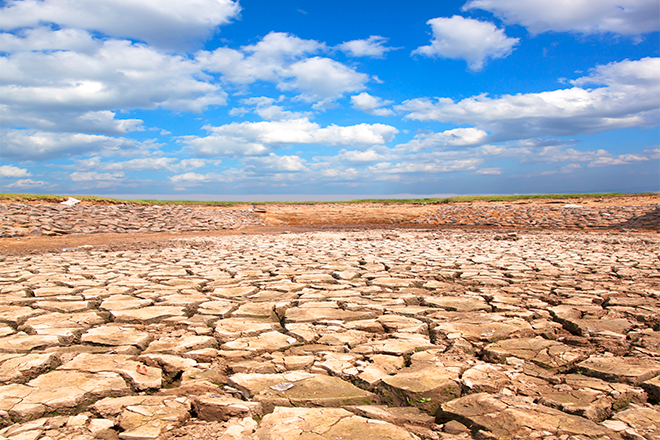 Published
Thursday, May 24, 2018
Despite the start of spring thunderstorms, Colorado's drought situation continued to deteriorate. One-third of the state is in the two worst categories of drought.
Some areas showed improvements, with the northeast and north central areas continuing to lead that trend as the area benefitted from moderate to heavy rain, with some locations receiving up to three inches of rain.
Morgan county moved into drought-free conditions, while parts of Elbert, Lincoln, Cheyenne and Kiowa counties shifted to moderate drought from severe. Northern Douglas county is now abnormally dry, an improvement from moderate drought last week.
Extreme drought expanded northward over the southeast plains to cover the remainder of Otero and most of Bent county. Extreme conditions expanded into Crowley county, as well as a larger part of Pueblo county. Fremont and El Paso counties saw severe drought overtake areas previously in moderate conditions.
Minor changes were observed in northwest Colorado.
Overall, more than one-fifth of the state is drought-free, a slight improvement over the previous week. Abnormally dry and moderate drought conditions also decreased slightly to about 14 percent each. Moderate drought dropped to about 17 percent of the state, while extreme drought increased to nearly 26 percent, both changing roughly three percent over the prior report. Exceptional drought was steady at about eight percent.
One year ago, 94 percent of Colorado was drought-free, while about six percent was abnormally dry.
Drought classes include (ranked from least to most severe) D0 - abnormally dry, D1 - moderate, D2 - severe, D3 - extreme, and D4 - exceptional drought.
Colorado Drought by the Numbers
| | | | | | | | |
| --- | --- | --- | --- | --- | --- | --- | --- |
| Week | Date | None | D0 | D1 | D2 | D3 | D4 |
| Current | 5/22/18 | 21 | 14 | 14 | 17 | 26 | 8 |
| Last Week | 5/15/18 | 20 | 14 | 14 | 20 | 23 | 8 |
| 3 Months Ago | 2/20/18 | 9 | 20 | 38 | 26 | 8 | 0 |
| Start of Calendar Year | 12/26/17 | 7 | 65 | 28 | 0 | 0 | 0 |
| Start of Water Year | 9/26/17 | 68 | 29 | 4 | 0 | 0 | 0 |
| One Year Ago | 5/23/17 | 94 | 6 | 0 | 0 | 0 | 0 |