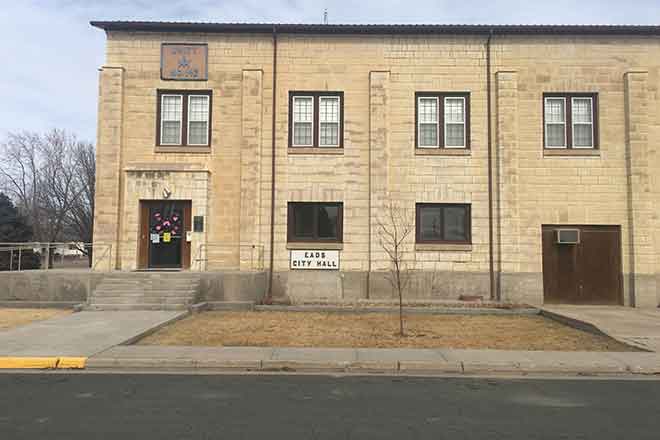 Published
Friday, May 17, 2019
The Regular Meeting of the Town of Eads Board of Trustees was called to order by Mayor Shields, Tuesday April 9, 2019 at 4:55 p.m. in the Town Hall. Robin Fox, Town Clerk, took roll call:
Mayor - Joe D. Shields- present
Trustees - Present -Kathy McCracken, Terry Riley, and Justin McLoud,
Absent - Dennis Pearson, Lisa Trigilio, and Meghan Buck
Town Clerk- Robin Fox -Absent
Assistant Clerk- Shealynn McCracken-Present
Director of Public Works- Van Brown- Absent
Audiences/Public Comment Period
Minutes- Kathy McCracken moved to approve the minutes as amended. Justin McLoud seconded, motion passed unanimously.
Approval of Bills- The finance committee reviewed the bills prior to the meeting. Terry Riley moved to approve the payment of the bills. Kathy McCracken seconded, motion passed unanimously.
Old Business:
No Old Business
New Business:
Kathy McCorkle- Kathy McCorkle was present to give information about the Domestic Safety Resource Center that serves Baca, Cheyenne, Kiowa and Prowers Counties.
Bring Up Items:
Paint clean-up- The Assistant Town Clerk informed the board about the truck that will be stationed at the roadside park to collect old unused paint.
Adjourn-Terry Riley moved to adjourn the meeting at 5:20 pm. Kathy McCracken seconded, motion passed unanimously.
Joe D. Shields, Mayor
ATTEST:
Shealynn McCracken, Assistant Town Clerk