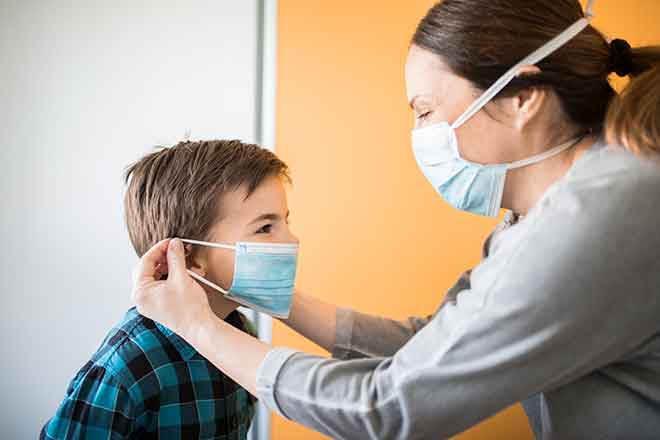 Published
Tuesday, November 10, 2020
NOTE: The message below has been transcribed from a video sent by the school district to parents.
Eads High School has the first quarantine in the district. I want to be as forthcoming and gave as much details as I can.
Public Health notified Eads school administration at 5:15 on November 8, an individual in Eads High School cohort had been in contact with a positive COVID-19 case. Since this individual did exhibit symptoms a quarantine will be enforced.
At this time, we are looking at any individual that has come in close contact with the individual and has created a situation where our students and staff will be quarantine for two weeks.
I will say no confirmed positive cases among our staff or in our student body. Because of the guidelines and protocol, Eads High School will be place on quarantine for two-week period.
We will begin remote learning today, November 9 through November 19. If things go as planned the school will be back to in person on November 23.
Pre-school through eighth grade will remain in person learning. Quarantine only effects the high school.
Within the quarantine time, our plan is to keep the same class schedules & times. Students will be required to check in to their classes every hour or will be counted absent.
Mr. Bolander will be sending out information that will spell out the process & inquire which student needs internet capability or a device for remote learning. We will also have the process in which students can pick up any supplies or books they may need.
We are in close contact with Public Health and are working through their guidelines. Any student or staff member placed under quarantine will receive notification from Public Health.
During this time if students needs access to breakfast or lunch, there will be a process for these to be picked up for them.
Again, Eads High School has been restricted to remote learning November 9-19. This does not effect students pre-school through eighth grade.
Any family member, student, parent or guardian are uncomfortable with sending student pre-school through eight, please contact me and student will be allowed to go remote learning platform if they so choose.
Please contact me or Mr. Bolander for any questions or concerns.
We will keep you posted, and you can trust we will offer the best education possible.