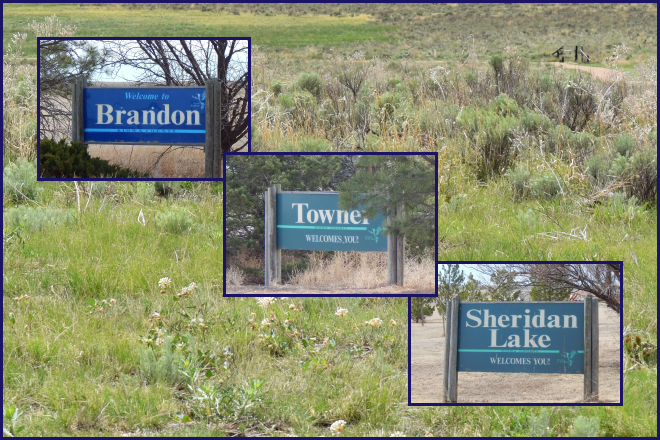 Published
Monday, April 1, 2019
Sunday, a large gathering of family and friends attended the pot-luck dinner and cake reception at the Sheridan Lake Bible Church in honor of Judy Splitter's 80th birthday. Happy birthday, Judy, and best wishes for many more. Turning 80 was good for Judy - I hear she is walking instead of in a wheel chair after her knee replacement.
A delicious baked potato bar was served by the Plainview senior class Thursday evening prior to the Community Knowledge Bowl. Six teams competed, and the team of Jason Specht, Paige Specht, and Erin (Specht) Snyder were the champions. Must be something about that Specht name! It was a very enjoyable evening.
Cora Coffman and I met in Sheridan Lake Thursday and had lunch to celebrate our past birthdays.
Cathy Specht went to Hays, Kansas, Friday to visit with her daughter, Becca, and family. She returned home Sunday.
Last Thursday, Susan Greenfield's second and third graders held their Father's Day celebration. Everyone had a good time. Thursday evening, Susan traveled to Sterling to spend some time with her dad, Norman. Friday, Susan and Norman went to Greeley to do some shopping at Harbor Freight. Saturday morning, they went to Fort Morgan. Saturday evening, Susan's sister, Sami, and husband, John, of Bennett and her brother, Jon, of Sterling joined her and Norman and they went to the Merino Mouse Races. The funds raised were for the Merino school track improvements.
The high school track team competed in Tribune, Kansas, Tuesday and La Junta Friday. The weather was typical "track weather" hot one day and cold and windy the next.
Sunday, Jennifer Wilson and her foreign exchange student, Zoe Chai, hosted the monthly get together for the foreign exchange students from around the area. Zoe is a Junior at Plainview and very active in all aspects of the school. The students came over to our place and visited the little goat bottle babies. They thought they were pretty cute, and the goats liked all the attention they got.
Plainview students are very busy working on the play and getting ready for Prom.
Please keep the people in our communities who are suffering with health issues in your prayers.
Have a great week!