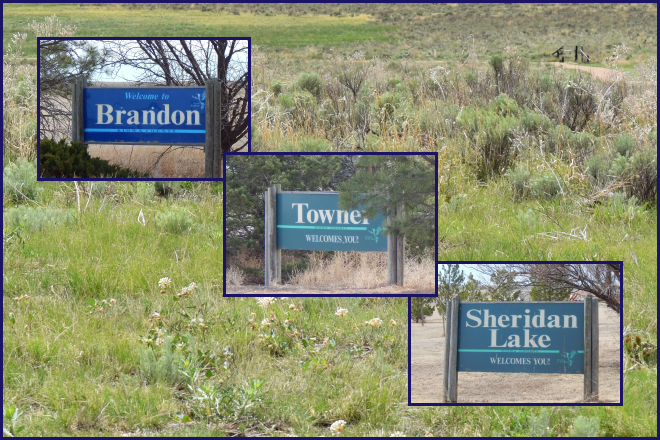 Published
Tuesday, December 4, 2018
The Plainview High School boys and girls basketball teams traveled to Lone Star School (north of Yuma) Friday evening for their first ball game of the season. Both teams lost, but it was a good learning experience. Several sets of parents traveled through the dense fog to support the teams. Their next game is Monday - Jr. High girls and boys followed by High School girls and boys at Plainview.
The Pancake supper and Community Club Craft Fair Saturday evening was well attended. Around 17 vendors were there with their products and the shoppers went home with many gifts for the upcoming Christmas Holiday. A big thanks to all who helped make it an enjoyable evening.
Susan Greenfield's dad, Norman, and her sister, Sami, came down for the weekend. The three of them set up a booth of homemade items at the Craft Fair.
Denis and Theresa Weber's granddaughter, Jessica, and husband came to visit for the weekend. All of them attended the supper and craft fair.
Harry and Lydia (Splitter) Lightner were here visiting for the weekend. Harry had the church services Sunday at the Sheridan Lake Bible Church. Lydia and I were classmates our senior year in High School.
Freda Schmidt traveled to Tribune, Kansas, Saturday to attend the 4th birthday party for her great-granddaughter, Wren Berggren.
Larry and Judy Tuttle spent last weekend with their daughter, Rhonda, and family in Castle Rock.
Last Thursday, Merle and Carol Shalberg went to Colorado Springs to see Merle's doctor and do some Christmas shopping.
Burl Scherler is home and doing fine after undergoing knee replacement surgery last week. We wish all of our friends and neighbors who have been in the hospital the past few weeks a speedy recovery.
A couple of weeks ago, Carol Shalberg, her brother, Rick Sharp, his daughter, Karli, and a niece, Judy Wooley, traveled to Illinois to meet and visit with cousins on her Dad's side of the family. Another brother, Bill Sharp, and wife, Jerri, and their son, Craig, from Nebraska met them there for the family reunion. Around 60 family members enjoyed the time together.
Dick and I traveled to Colorado Springs Tuesday to do some car shopping. We were successful and drove a Chevy Traverse home. Things have sure changed over the last 50+ years. We now pay more for a car than we did for our first home.
The birthday calendars are here. You can contact any Community Club member to get one. They are $5.
Have a great week!