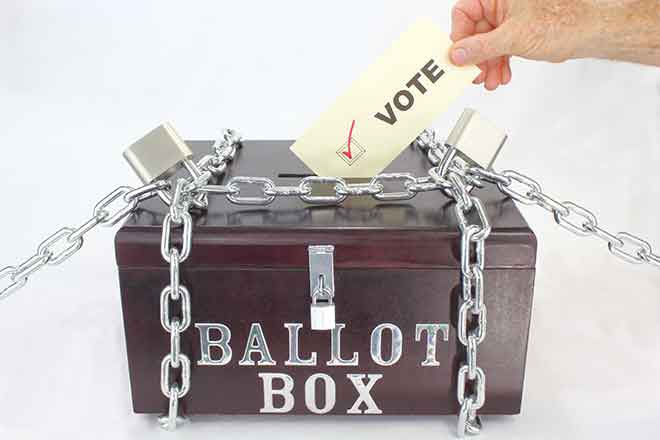 Published
Tuesday, January 25, 2022
(The Center Square) - Colorado Secretary of State Jena Griswold has subpoenaed Elbert County Clerk and Recorder Dallas Schroeder regarding an alleged security protocol breach of the county's voting equipment, her office said Monday.
The lawsuit comes as Griswold's office is still trying to remove Mesa County Clerk and Recorder Tina Peters from her post as designated election official in the county following a similar investigation.
Griswold said Monday that her office became aware of a possible security breach in Elbert County through an affidavit that Schroeder filed as a party to Peters' case. In the affidavit, Schroeder allegedly admitted to making a copy of the Elbert County voting system hard drives but did not disclose any security measures taken.
Griswold's office added that it reached out to Schroeder for additional information about the hard drive copies. The office also sent an official order to the clerk to produce security records, and Schroeder did not provide a timely response in both instances.
"As Secretary of State, my top priority is to ensure that every eligible Coloradan - Republican, Democrat, and Independent, alike - has access to secure elections and I will always protect Colorado's election infrastructure," Griswold said.
According to a new order that Griswold issued to Schroeder, the clerk must appear for a deposition and his office must provide testimony concerning the hard drive copies.
The breach is allegedly related to a trusted build event on August 27, which is when county voting machines were manually updated for security purposes.
Under Colorado law, a secretary of state does not have the power to unilaterally remove a sitting clerk and recorder from office and instead must rely on the court system to do so if any impropriety is discovered.