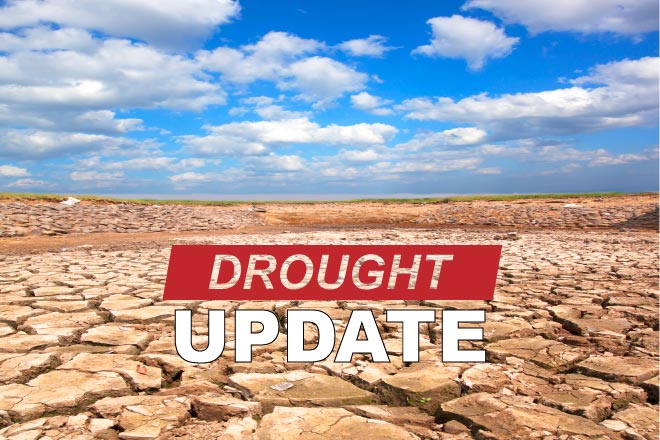 Published
Friday, August 10, 2018
After several weeks of frequent rain and thunderstorms, drought conditions across southeast Colorado began to show substantial improvement.
Extreme drought, which has covered much of the southern third of the state this year, moved out of Prowers and Baca counties. Extreme conditions also gave way to severe drought for large portions of Las Animas, Bent, Otero, and Pueblo counties, as well as smaller portions of neighboring counties.
A remaining pocket of exceptional drought in Pueblo, Crowley, Kiowa, Bent and Otero counties dropped to extreme drought.
In northern Colorado, western Larimer mostly moved from moderate drought to abnormally dry conditions. Colorado's western slope was largely unchanged from the prior week.
Overall, 18 percent of the state was drought-free, unchanged from the previous week. Six percent of the state was abnormally dry, up from five percent, while 11 percent of Colorado was in moderate drought, up from 10 percent one week earlier. Severe drought is impacting 30 percent of the state, up from 23 percent. Extreme drought dropped to 27 percent from 33 percent, while exceptional drought moved from 10 percent to nine.
On year ago, 83 percent of Colorado was drought-free, while 17 percent was abnormally dry.
Drought categories include (ranked from least to most severe) abnormally dry, moderate, severe, extreme and exceptional drought.
Colorado Drought by the Numbers

Week

Date

None

D0

D1

D2

D3

D4

Current

8/7/18

18

6

11

30

27

9

Last Week

7/31/18

18

5

10

23

33

10

3 Months Ago

5/8/18

18

14

16

21

23

7

Start of Calendar Year

12/26/17

7

65

28

0

0

0

Start of Water Year

9/26/17

68

29

4

0

0

0

One Year Ago

8/8/17

83

17

0

0

0

0