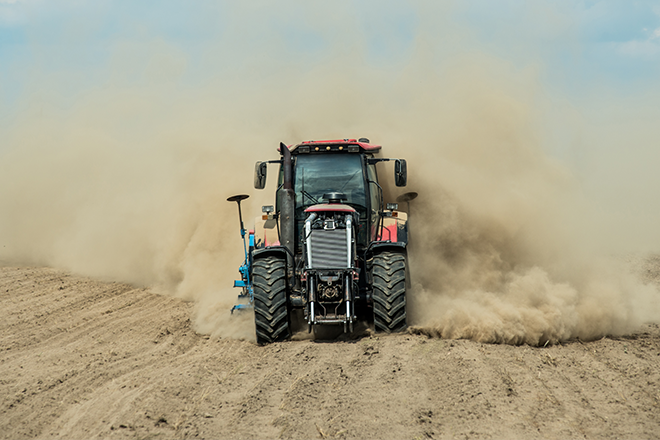 Published
Friday, May 8, 2020
The latest updated from the United States Drought Monitor includes two areas of extreme drought in southern Colorado, marking the return of the second worst category of drought after it disappeared from the state in March 2019.
As recently as February 2019, extreme drought covered nearly 22 percent of the state. Spring snow and rain rapidly erased the extreme conditions, and Colorado became drought-free in late May for the first time in nearly 20 years of record-keeping. The state remained free from drought conditions for eight consecutive weeks into last summer. Abnormally dry conditions returned to a small area in late July.
Extreme drought now covers all of Bent County, along with large areas of Otero and Prowers counties. Southwest Kiowa County has also fallen into extreme conditions, along with much smaller portions of northeast Las Animas and northern Baca counties.
In south central Colorado, Alamosa County has also been fully engulfed by extreme conditions, along with most of Costilla County. Varying portions of 10 other counties in the region are also in extreme drought.
Dry conditions have impacted crops and increased fire danger.
Despite the appearance of extreme drought, Colorado did see some improvement. Recent heavy rainfall - more than one inch in some locations - brought a one-category improvement to parts of the high plains of northeast Colorado. Moderate drought retreated from Logan, Sedgwick and Phillips counties, and severe drought decreased in Washington and Yuma counties.
Sixty-one percent of Colorado is in moderate, severe or extreme drought. The worst category, exceptional drought, was most recently recorded in the state in February last year.
Currently, 24 percent of the state is drought-free, with an additional 14 percent seeing abnormally dry conditions. Moderate drought is impacting 21 percent of the state, while 29 percent is in severe drought. Extreme drought now covers 11 percent of Colorado. (Total does not equal 100 percent due to rounding.)
One year ago, 84 percent of the state was drought-free, while 15 percent was abnormally dry. Less than one percent was in moderate drought.
Drought classes include (ranked from least to most severe) D0 - abnormally dry, D1 - moderate, D2 - severe, D3 - extreme, and D4 - exceptional drought.
Colorado Drought by the Numbers - May 2, 2020
Week
Date
None
D0
D1
D2
D3
D4
Current
5/5/20
24
14
21
29
11
0
Last Week
4/28/20
24
19
24
33
0
0
3 Months Ago
2/4/20
22
26
48
3
0
0
Start of Calendar Year
12/31/19
32
17
31
20
0
0
Start of Water Year
10/1/19
30
42
28
0
0
0
One Year Ago
5/7/19
84
15
1
0
0
0