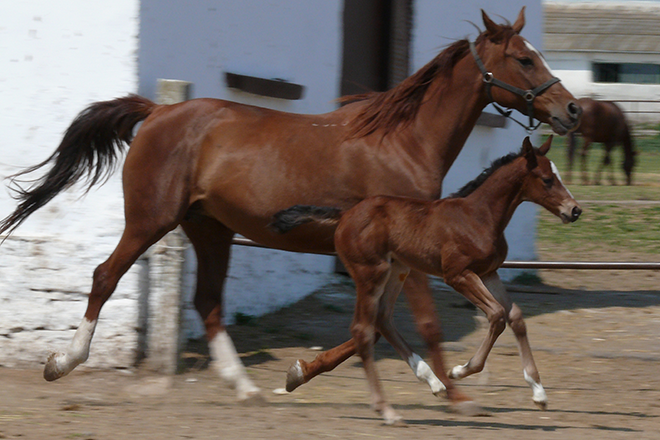 Published
Wednesday, September 15, 2021
(The Center Square) - Federal land managers who oversee the Sand Wash Basin herd management area (HMA) near Craig say they've ended a controversial wild horse gather that significantly reduced populations in the area.
The U.S. Bureau of Land Management (BLM) said last month it planned to remove 783 animals from the HMA, citing drought conditions and a "lack of forage." Over 6,000 wild horses and burros needed to be rounded up across Western states because of severe drought and wildfires, the agency said at the time.
BLM said Monday that 683 wild horses were removed from in or around the HMA since the gather began on Sept. 1, with 49 horses returned to the HMA on Saturday following fertility control treatment in partnership with the Sand Wash Advocate Team (SWAT), a volunteer advocacy group.
The agency estimated there were nearly 900 wild horses prior to the gather in or around the HMA, which it says should have between 163 and 362 wild horses.
The gather drew criticism from advocacy groups as well as Gov. Jared Polis and first gentleman Marlon Reis, who expressed concerns with the size of the gather and its tactics in a letter to the U.S. Interior Department, which oversees the BLM. Polis and Reis also lobbied for a six-month moratorium on roundups.
"While I wish this roundup hadn't even started, I'm encouraged by the opportunity to chart a more humane course for our state's beloved wild horses," the governor said in a statement following reports the gather would end early.
BLM Colorado State Director Jamie Connell said in a statement Monday that the gather concluded "earlier than expected" following input from the state.
"The health and safety of wild horses on public lands is a top concern for the Bureau of Land Management as we continue to address the impacts of drought and climate change across the West," Connell said. "We are committed to working collaboratively with state and local officials, wild horse advocates and affected local communities on the best path forward to protect healthy wild horses on healthy public lands."
The gathered horses were sent to a corral in Canon City, where they will be prepared for adoption, BLM said.
BLM has in recent years used its adoption incentive program to reduce herd populations. Some proponents have argued the program saves taxpayer dollars by offering people $1,000 to adopt and board an animal rather than incurring costs of maintenance to board animals, which amounts to an estimated $50 million annually.