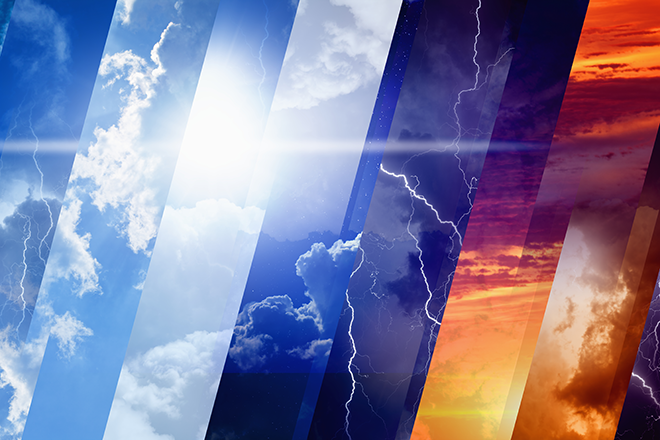 Published
Wednesday, September 20, 2017
Hot, dry conditions that brought high fire danger to eastern Colorado Tuesday have been partly replaced with cooler temperatures Wednesday, however the fire risk returns for much of the area to close out the week.
Temperatures Wednesday will be 10 to 15 degrees cooler, reaching only to the upper 70s across most of the western half of the state. Lamar, La Junta and Walsenburg will be slightly warmer as those areas reach the low 80s. Temperatures are expected to rebound Thursday and Friday as the impacts of the cold front recede.
A fire weather watch will be in effect for southeast and east central Colorado Thursday from noon until 7:00 p.m. as the temperature rises and humidity falls to the single digits. Winds will be out of the southwest in the 15 to 25 miles per hour range, with some gusts to 35 mph. The watch may be converted to a Red Flag Warning as the day progresses.
With autumn officially starting Friday, some hints of the season have already entered the forecast. Higher elevations in northern Colorado had snow earlier in the week, and the chance of snow returns for the weekend, mainly in areas above 9,500 feet. The San Luis Valley may see near-freezing temperatures next week.