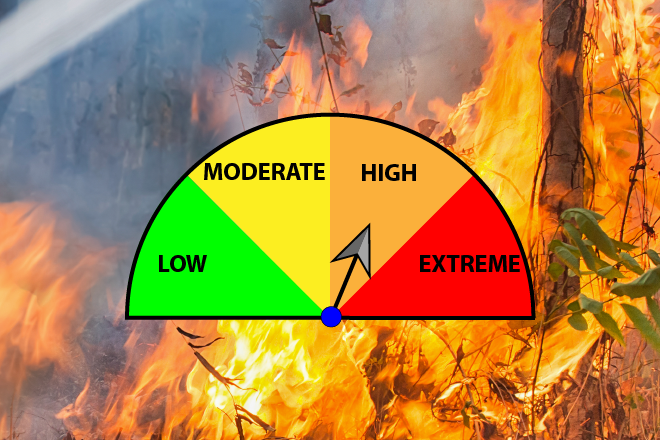 Published
Thursday, April 6, 2023
Following a brief reprieve from six consecutive days of high fire danger, expected weather conditions Friday have prompted a new fire weather watch for portions of east central and southeast Colorado, including Kiowa and Cheyenne counties.
The National Weather Service has posted a watch for Friday afternoon through evening as high temperatures return to around 70. Wind gusts up to 40 miles per hour and relative humidity falling as low as 10 percent are also predicted. The NWS says those conditions may be favorable for rapid rates of fire growth and spread.
Counties in the watch area include Kit Carson, Cheyenne, Kiowa, Prowers, Baca, Bent, Otero, and most of Las Animas. Neighboring Kansas counties are also under a watch.
A large portion of that area remains under severe, extreme, and exceptional drought conditions. Moderate drought is impacting the remainder of the area. The worst conditions stretch across southern Baca County, where exceptional drought has had a toe-hold for months, and has recently been expanding.
High temperatures are expected to continue in the 70s through the weekend, and increase to the 80s by midweek.
A fire weather watch means that critical fire weather conditions are forecast to occur. Watch for later forecasts and possible red flag warnings.