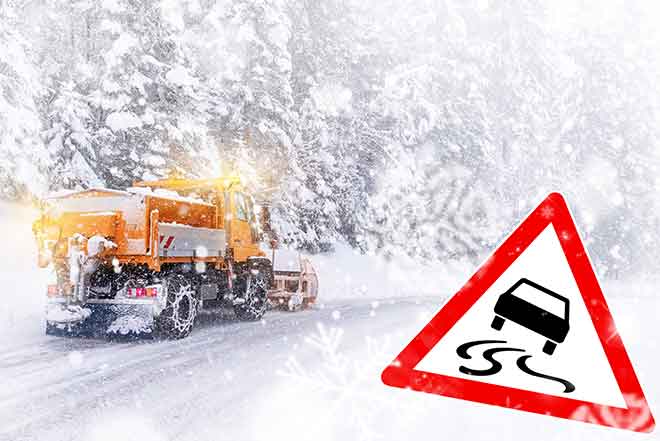 Published
Tuesday, December 24, 2019
The tranquil weather leading up to Christmas is not going to last long as a developing storm system could unleash the first significant snowfall of the new winter season for areas from the southern Rockies to the central United States.
The same storm bringing rain and mountain snow to Southern California through Christmas will move through the Southwest and into the center of the country by the weekend.
"Snow will fall in the higher elevations of Arizona, New Mexico and Colorado on Christmas Day" said AccuWeather Meteorologist Brett Anderson. "But a more potent storm will bring another dose of snow late in the week."
That storm is expected to spread snow from Arizona late Thursday night, to western Kansas and Nebraska by Saturday afternoon.
"The heaviest snow is anticipated across southern Colorado and northeastern New Mexico, where over half a foot of new snow is possible," Anderson said.
In these areas, several inches of snow could pile up on the roadways and produce icy and difficult travel conditions.
While lesser snow amounts are expected from eastern Arizona and western New Mexico, as well as across Kansas and Nebraska, even a thin coating of snow can cause disruptions.
Motorists on portions of interstates 25, 40, 70 and 80 should expect at least a 12-hour period of slower travel.
The exact track and speed of the storm will determine the timing of the heaviest precipitation Friday and Saturday.
Should the storm slow, snow accumulations in Colorado and New Mexico will be even higher and make those in the central Plains have to wait until Sunday for the snow's arrival.
After emerging from the Rockies, the exact track of the storm is uncertain for the final days of 2019. One possibility is that the storm intensifies and tracks into the Great Lakes, bringing with it a potential for significant snow.
Another possibility is that the storm slowly lurches across the central Plains and sets its sights on the Northeast and mid-Atlantic before the year concludes.
Either way, those in the eastern half of the country should track this storm carefully if they have travel plans for the weekend or the final days of the year.
Colorado road and travel conditions are available from the Colorado Department of Transportation at http://COTrip.org.