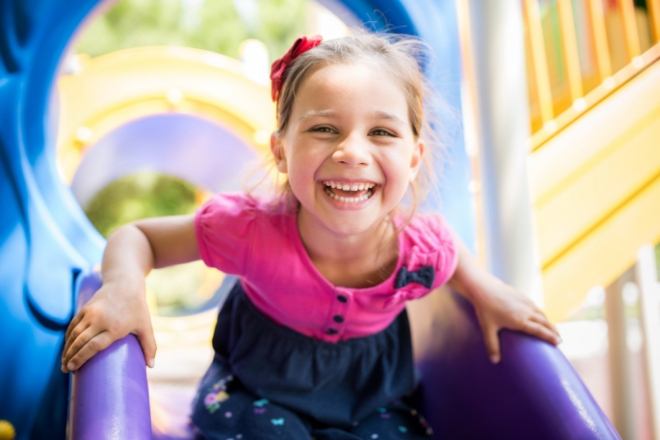 Published
Friday, April 19, 2019
Four of the Best Playgrounds in Colorado
This spring and summer, your family is certain to spend a decent amount of time outside--and what better way to entertain the kids than to visit a playground? Below, we highlight four of the best playgrounds in Colorado.
Belleview Park
Englewood, CO
This park is truly a must-see--it's beautiful, entertaining, and historic. Kids will love the large playgrounds, and there's also covered seating for parents. Plus, not only does Belleview Park have a playground, but it's also home to a petting farm, a stream, and a train that runs through the park. If you find yourself in Englewood, pay Belleview Park a visit.
Canyon View Park
Grand Junction, CO
Canyon View Park is an ideal place for families and physically active folks. First, it features a fully accessible playground, which is very accommodating to today's youth. Furthermore, the park has sports courts, a roller rink, and a zip line. Once they're ready to relax, your family can regroup in one of the picnic shelters. Canyon View is a well-kept facility that truly offers something for everybody--the park will keep your kids entertained for hours!
Twin Silo Park
Fort Collins, CO
Twin Silo Park isn't your typical park--it's a unique, immersive farm experience. The park's playground houses the tallest slide in the city, which travels between two farm silos--hence how the park got its name. The playground also features climbing equipment and a zip line. In addition to the playground, Twin Silo offers ball fields, a dog park, walking paths, and much more. If you take your kids here, they're sure to have the time of their lives.
Westlands Park
Greenwood Village, CO
Featured in 5280 Magazine, the Denver Post, and Landscape Architecture Magazine, Westlands Park is the perfect daytime destination for you and your family. The Westlands playground has three play areas for children of all ages. Kids will also enjoy spacious playing fields, a skateboard area, and two large climbing walls.