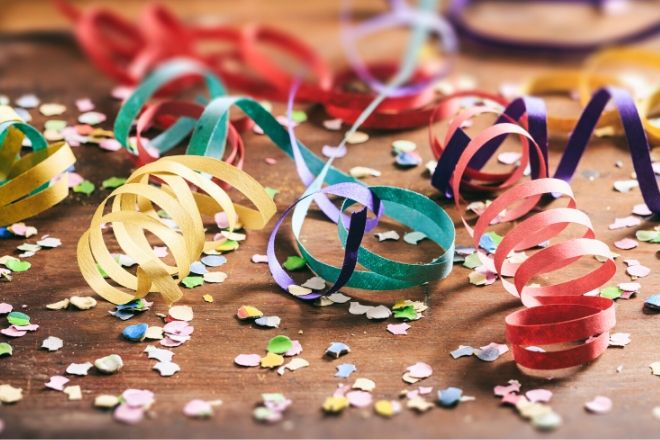 Published
Wednesday, January 8, 2020
Planning a birthday party for your kids is the best kind of memory to make, aside from the party itself. It doesn't need to be a stressful time, though, it should be a fun time that includes the birthday boy or girl. Let them have a say in the party theme so that they have the best possible time. The party doesn't have to cost a fortune to throw either. With some creative ideas, party favors, and planning you can pull off the party of the year with ease. Check out these fun birthday party themes for kids and start planning today.
Fiesta
Spice up the birthday party with a Mexican fiesta theme. Decorate the party space with bright, festive colors, papel picado, maracas, and fun paper plates. Get the kids into the mix and have a pinata filled with treats for them to smash. Set up a taco bar and let them make their own tacos and nachos, but take it easy on the spicy stuff. Kids have sensitive taste buds.
Mud Run Party
Set up an obstacle course for the kids and soak it just like a warrior dash. Kids love to play in the mud and the physical activity will keep them from getting too rambunctious. Tell the parents ahead of time what the plan is, so they can send extra clothes and aren't surprised when they pick up their kid.
Buggy Bug Party
Younger kids, under 10, tend to love bugs and find them fascinating. There will be at least one kid that wants nothing to do with it, but that's okay. Set up crafts for the kids to make their own bugs with big heads and antenna. There are services that will bring live creepy-crawlies to your house if you want to go to next level.
Make a Mess
Set up different stations with different, messy activities. Have one station with cans of silly string, another with play dough, and one with water colors. Kids will make a mess regardless of your intentions, so control and sponsor the mess. They will love it.
Treasure Hunt
Kids are curious by nature and love to explore. Set up a treasure hunt and include a fun prize at the end. Make a treasure map for them to follow and leave clues along the way to make them think and problem solve while they have fun. Make the treasure big enough so that they can all share the reward.