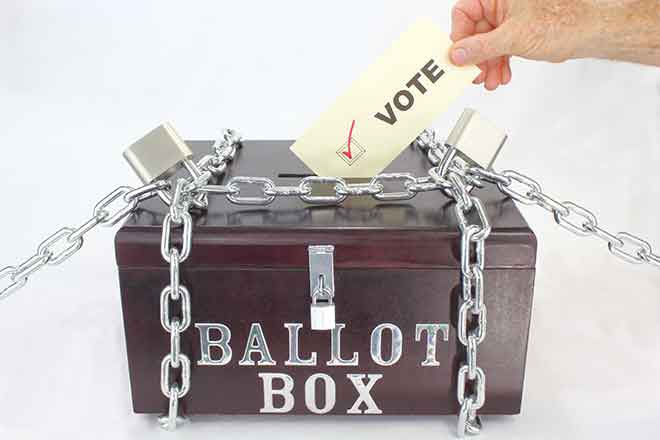 Published
Friday, June 10, 2022
(The Center Square) - Colorado Secretary of State Jena Griswold appointed two advisors Thursday to assist Mesa County for the 2022 primary election.
In two separate orders, Griswold Thursday officially appointed Sheila Reiner, a former Mesa County clerk, and former Secretary of State Wayne Williams to assist the county with its upcoming primary election.
The move comes a month after a Mesa County judge removed Clerk Tina Peters as the county's designated election official (DEO) amid an ongoing investigation into her conduct.
Mesa County's current DEO is Brandi Brantz, who has served as the county's elections director since May 2020. Griswold appointed Brantz in May after Peters was removed from the post.
"Reiner, Williams, and Bantz did a tremendous job working together during Mesa County's 2021 election, and I am confident Mesa County voters will have great elections this year too," Griswold said in a statement.
Mesa County's elections department gained national attention in August 2021 after allegations surfaced of a security breach involving Peters.
According to a lawsuit filed by the secretary of state's office, Peters was allegedly involved in disseminating parts of Mesa County's election system hardware to unauthorized individuals. Images of the hardware and some of its passwords were subsequently posted on social media.
Griswold's office previously told the Mesa County court that Peters was "not fit to oversee the upcoming November elections." Under Colorado law, the secretary of state does not have the power to unilaterally remove a DEO from office and instead must rely on the court system.
Peters was also indicted in March by a federal grand jury on multiple counts, a mix of felonies and misdemeanors, for offenses ranging from identity theft and criminal impersonation to failing to obey the secretary of state.
Mesa County's primary election is June 28 and its general election will be held on November 8.