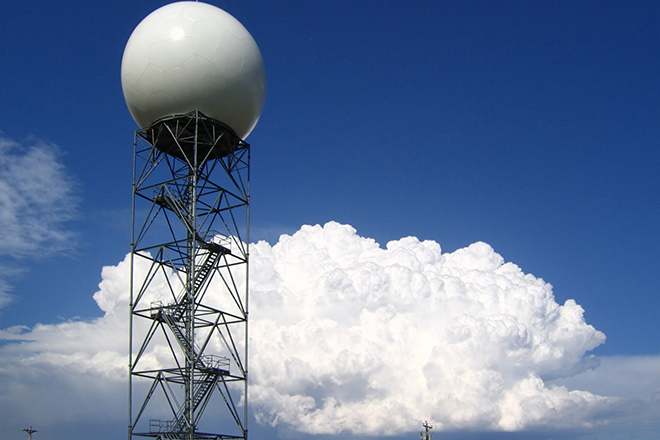 Published
Friday, July 5, 2019
There is a risk for large hail and a few tornadoes across much of eastern Colorado Friday, including Kiowa County. Thursday afternoon, a tornado watch was issued for 20 northeastern counties. A tornado warning was issued shortly before 11:00 p.m. when a tornado was spotted five miles south of Holyoke in Phillips County. The warning expireed 20 minutes later. No reports of significant damage have been received.
Severe storms are possible for Kiowa, Bent and Prowers counties, potentially producing golf ball-size hail and wind gusts up to 60 miles per hour. Heavy rain, flash flooding and even a few tornadoes will be possible across much of the eastern portion of Colorado where thunderstorms form.
High temperatures in the low 90s are expected for most of Kiowa County. Far western areas will be slightly warmer. Overnight, low 60s are predicted.
By this afternoon, winds will be out of east, with gusts up to 15 mph.
Saturday will see some cooling as temperatures only reach the low 80s. Showers and thunderstorms are predicted after noon, with the potential increasing later in the day into the late evening.
Tornado Safety Tips
If a tornado warning is issued for your area, consider these safety tips
Avoid windows
Go to a basement and use a sturdy table or mattress for protection
If a basement is not available, go to a central, windowless room on the lowest level
Mobile homes / manufactured home are NOT safe, even if tied down - go to a shelter
Vehicles are not safe in a tornado - go to a shelter
If you are caught outdoors, seek shelter in a sturdy building if possible - if not available, lie flat on the ground, use your arms to cover your head, and stay far away from trees
Currently, KiowaCountyPress.net Live Weather from downtown Eads shows NW wind at 5 mph. Thursday night, winds were gusting to 17 mph. The current temperature is 48, with 0.00 inches of rain so far today. Yesterday, 0.00 inches of rain was recorded in Eads, with an unofficial high of 100. The strongest wind gust since midnight was 15 mph, while the high temperature for the day so far was 48 at 02:31 PM.
Elsewhere in Colorado, minor flooding continues to be possible for north central mountain streams. A flood warning is in effect through Saturday morning for the Arkansas River near Avondale in Pueblo County due to continued releases from Pueblo Reservoir.
Kiowa County Weather Outlook for July 5, 2019

Community

High

Low

Chance of Precip

Wind Gust

Direction

Arlington

95

63

30

15

E

Haswell

92

62

40

15

E

Eads

92

62

40

15

E

Chivington

93

62

40

10

ESE

Sand Creek Massacre NHS

92

61

40

10

E

Brandon

93

62

40

10

ESE

Sheridan Lake

92

61

40

10

ESE

Towner

93

62

50

5

ESE
Weather information updated throughout the day is available at http://weather.KiowaCountyPress.net.