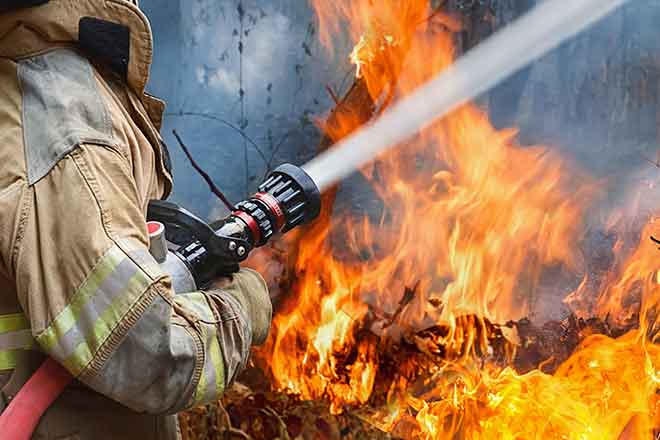 Published
Tuesday, February 27, 2018
While impacting a smaller area than Monday, high fire danger covers parts of the southeast plains of Colorado again Tuesday.
The National Weather Service has issued a red flag warning for three southern counties beginning at 11:00 a.m. Baca, most of Las Animas, and the eastern portion of Huerfano counties are covered by the warning, which will continue until 5:00 p.m. Counties in New Mexico and Oklahoma along Colorado's southern border will also be on alert for fire.
Southwest winds will again gust as high as 35 miles per hour, while humidity dips to six percent. High temperatures will be in the 60s Tuesday afternoon.
Fire danger will also be elevated across the rest of southern Colorado as a low pressure system moves through the region, however wind will not be as strong in other areas.
Monday, all or portions of 14 southeast counties were under a warning.
Temperatures are expected to cool into the 50s Wednesday and Thursday before a warm up returns to start the weekend.