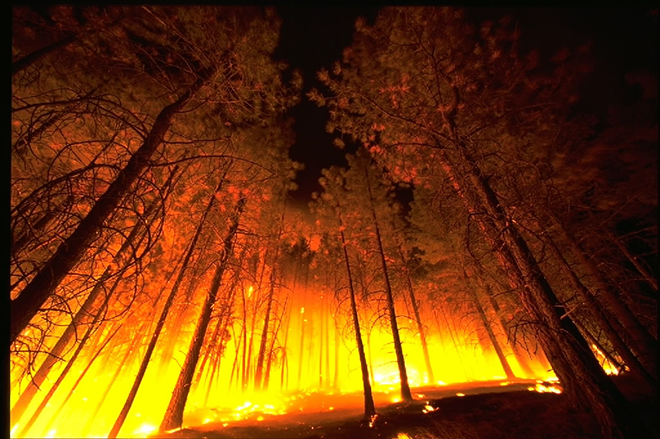 Published
Friday, March 23, 2018
The first weekend of spring starts off with high fire danger spanning five states, including Colorado.
The National Weather Service has issued a red flag warning for all or parts of 14 eastern Colorado counties beginning at 11:00 Friday morning. The warning continues until 7:00 p.m. for all of Kit Carson, Cheyenne, Kiowa, Prowers, Baca, Bent, Otero, and Crowley counties, as well parts of Las Animas, Pueblo, Huerfano, El Paso, Elbert and Lincoln counties.
Temperatures will reach as high as the 80s for parts of the impacted area, while south winds are predicted to gust as high as 50 miles per hour, particularly along the Interstate 25 corridor in Pueblo, Huerfano and Las Animas counties. Relative humidity is expected to drop below 15 percent. Combined, the conditions could lead to rapid spread of any fires that do start.
Fire warnings are also in place for southwest Kansas, western Oklahoma, northwest Texas and eastern New Mexico.
Fire danger will continue through the weekend for portions of eastern Colorado.
Wind-driven fires can spread as fast as 14 mph, while the typical person can only run 10 to 15 mph in fresh air.
Much of western Colorado will be under a winter weather advisory Friday that will drop three to eight inches of snow in many areas, and as much as 14 inches in the mountains above 10,000 feet. Snow, combined with wind gusts up to 35 mph, could make driving difficult. Travelers in those area should check http://cotrip.org or call 5-1-1 for the latest road conditions.