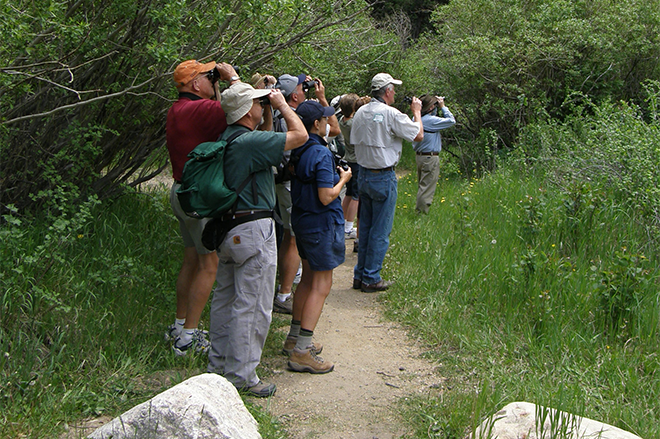 Published
Friday, August 3, 2018
Rocky Mountain National Park's 355 miles of hiking trails offer some of the most breathtaking views in the country. Whether you want to see alpine lakes, waterfalls, wildlife, or meadows full of blooming wildflowers the park has a hike for you. Make the most out of your time in Rocky and join the Rocky Mountain Conservancy for the "Hike with a Naturalist" series beginning in August.
The Rocky Mountain Conservancy's "Hike with a Naturalist" series allows visitors to explore some of the park's best trails with one of the Conservancy's education professionals. Along the way, participants will learn about the park's cultural and natural history, geologic formations, changes in ecosystems, and much more. Guided hikes will be led to Black Lake August 11, Twin Sisters August 25, and Chasm Lake September 8.
For more information on these guided hikes or to register, contact the Rocky Mountain Conservancy at 970-586-3262 or online at www.RMConservancy.org.