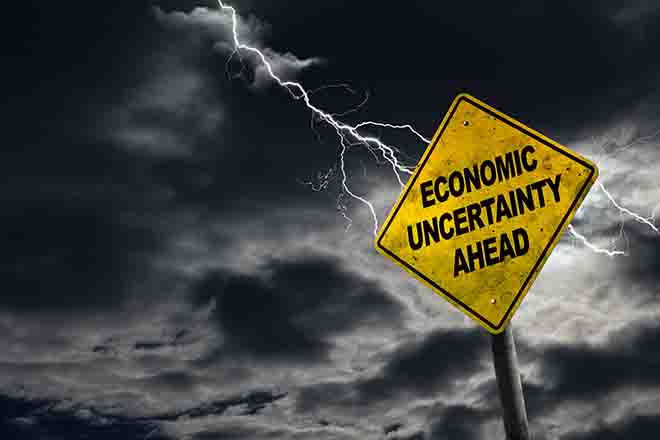 Published
Wednesday, February 8, 2023
(The Center Square) - Inflation jumped seven places to become the top challenge for local governments in 2023, according to a survey by the Colorado Municipal League.
During the previous two years, inflation was ranked eighth and 19th in the survey, but it replaced the lack of affordable housing as the top-rated concern.
"The surprise was that it jumped all the way to the top of the list," Colorado Municipal League Executive Director Kevin Bommer said. "It would show up from time to time, but certainly never ranked number one. It's indicative of what's going on right now."
After inflation, the tight labor market, affordable housing, unfunded street and road maintenance needs, and unfunded water and wastewater improvements comprised the leading concerns. Even with additional infrastructure money coming from the federal government, respondents said the purchasing power of grants and loans are impacted by inflation.
"You can't get as much bang for your buck, so inflation has a lot of tentacles that touch a lot of points," Bommer said. "There is some relief, but you could do a lot more with the dollar you had five years ago than the dollar you have today, regardless of where it came from. That's on the top of people's minds."
Municipalities in the Western Slope, mountains and Front Range stated inflation was having more of an impact than on the Eastern Plains. Between 88 percent and 92 percent of the state's western municipalities said inflation would have a moderate or significant impact compared to 76 percent of those in the Eastern Plains. Between 82 percent and 86 percent of western local governments said inflation would have a moderate or significant impact on planned capital projects, compared to 70 percent of municipalities in the Eastern Plains. There also was approximately a 20-point difference between west and east in estimating inflation's impact on ongoing capital projects.
Bommer said the size of municipalities can affect the ability to apply for and receive funding.
"There's a network of bureaucracy and programs people have to navigate through," Bommer said. "If you're a large municipality, it's often not a big deal. But if you're a small town on the plains and you have a staff of a handful of people, they're going to need help. The state made a commitment to help by funding grant navigators."
Although affordable housing fell two places on this year's list, solving the problem remains a top concern for the state and local governments. However, Bommer said many entities have different views of how to begin to solve the problem.
"We should all be trying to row in the same direction and to be partners with local governments and, hopefully, not have an adversarial process in our state capital," Bommer said. "Depending on who has the megaphone, there are a lot of different interests and proposals. Local government and municipalities would like to continue determining what's best for citizens and neighbors in terms of land use and zoning regulations. ... But others say to allow anyone to build what they want, where they want. They want to flood the market with units and the quantity will drive down affordable housing. But they probably haven't spent time on a planning commission or city council to work through a master planning process. There's a lot of push and pull, depending on who's doing the talking."