Image
Initiative to create paid family and sick leave program qualifies for ballot
(The Center Square) – Colorado voters will get a chance to decide if the state should establish a family and sick leave insurance program that would raise taxes on both employers and employees. 
Initiative #283, called the "Paid Family and Medical Leave Insurance Program," qualified for the November general election ballot, the Secretary of State's Office said Tuesday.
Opponents say it's a tax increase that's dangerous as Colorado's economy attempts to rebound from a pandemic, and the state's fiscal note says it could "influence hiring decisions made by employers," affecting jobs.
Image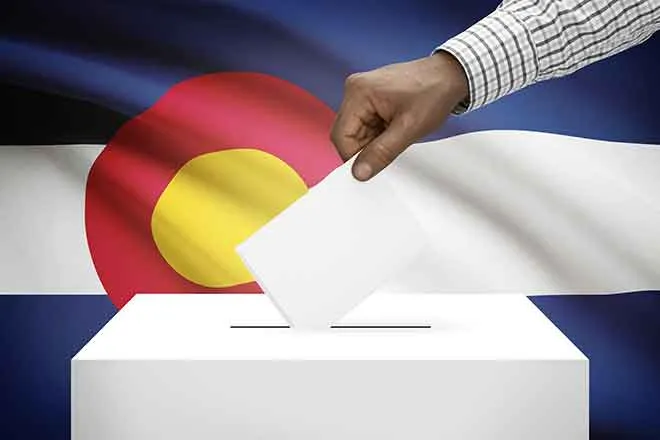 Backers of the initiative collected a projected 137,999 valid signatures of the 205,660 petition signatures turned in, the office said. The initiative needed at least 124,632 valid signatures to qualify for the ballot.
If passed, the measure would establish the Family and Medical Leave Insurance (FAMLI) program that would offer up to 12 weeks of paid medical leave and another four weeks for pregnancies. 
Employers and employees would be required to cover premiums 50/50 under the measure, which caps the weekly benefit amount at $1,100. Employees would pay an initial premium amount of 0.90 percent of their wages in the program's first two years.
Employers that offer eligible private paid leave plans could opt out of paying premiums.   
The state would bring in an estimated $626 million in tax revenue from premiums for fiscal year 2022-23, and $1.3 billion for fiscal year 2023-24, according to a fiscal report from March. It's estimated the program would pay out $261,133,902 in benefits for fiscal year 2023-24.
The program would set the premium for 2025 "at a rate necessary to obtain a total amount of premium contributions equal to 135 percent of the prior year's claims and 100 percent of the cost of administration," according to the report.
"This measure will increase insurance premium costs for employers and employees, reducing spending or saving elsewhere in the economy," the report by the Legislative Council Staff says. "Changes to paid family and medical leave policies may influence hiring decisions made by employers, including employment of temporary workers, and will increase business administrative costs." 
Colorado Families First, the committee campaigning for the measure to pass, argues on its website that the program "will ensure that as we rebuild Colorado's economy, it will be ready to keep Colorado's people, communities, and workplaces healthy and safe." 
Not Now Colorado, the committee opposing the measure, calls it a tax increase that's "economically risky at any time and especially dangerous when the economy is just beginning to recover."
Colorado voters will also vote on measures to reintroduce gray wolves and whether to reduce the statewide income tax rate, among other ballot measures.
An initiative that asks voters to require their approval of some new state enterprises also qualified for the ballot on Monday.