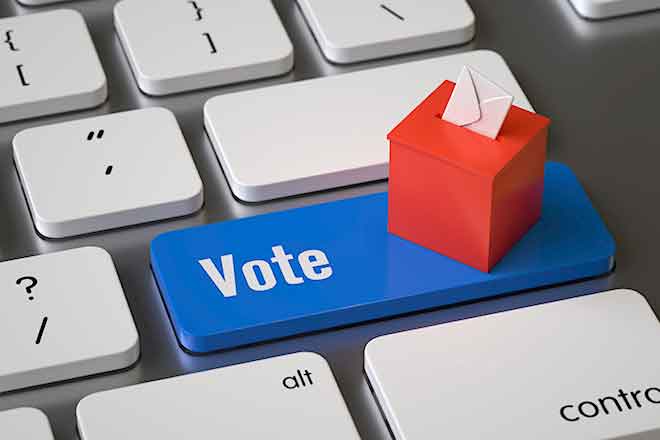 Published
Friday, September 11, 2020
(The Center Square) - A District Court judge dismissed a lawsuit against the state of Colorado over a legislative committee's amendments to a nonpartisan analysis in a taxpayer-funded ballot guide.
Protect Our Homes Colorado, the issues committee opposing Amendment B, a measure on the November ballot that would repeal the state's Gallagher Amendment, filed the lawsuit on Wednesday.
The complaint sought an emergency restraining order to stop the printing of the ballot guide, also known as the Blue Book. The group says that amendments to the Blue Book's nonpartisan analysis of the measure that were approved by the Joint Legislative Council Committee falsely claim that a "yes" vote for the measure won't raise property taxes for residents.
The amendments to the analysis "substantially, and improperly changed both the analysis and the arguments to be printed in the Blue Book."
Second Judicial District Court Judge Martin F. Egelhoff dismissed the lawsuit Friday, "citing a separation of powers doctrine prohibiting a court from interfering in a legislative function," according to the group.
"This decision was just an excuse to hide behind a legislative loophole," Protect Our Homes Colorado campaign manager Clay Vigoda said in a statement. "By arguing the jurisdiction of the case, rather than its merits, the legislature is essentially telling Coloradans they're not accountable to the citizens for delivering a fair and impartial Blue Book, thus above the law."
The group says that repealing the Gallagher Amendment would raise residential property taxes an estimated $203.7 million in the first year and over $1 billion five years after that.
The Gallagher Amendment, passed by voters in 1982, requires a residential property tax and non-residential property tax ratio of 45 percent/55 percent, respectively, and requires the General Assembly to adjust residential property assessment rates.
The measure would repeal the amendment's ratio requirement and allow the legislature to freeze the property tax assessment rates at their current rates of 7.15 percent for residential properties and 29 percent for non-residential properties.