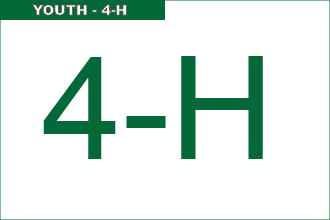 Published
Friday, September 9, 2016
The 53rdColorado's Touchstone Energy Cooperatives Junior Livestock Sale at the Colorado State Fair has come to a close. According to preliminary totals, the 2016 sale accumulated approximately $524,700 from generous buyers supporting the state's agricultural youth. This year also set the record sale for Grand Champion Market beef at $62,000 by Sam Brown & Family.
"Over the past 37 years, the Colorado State Fair Junior Livestock Sale has raised $9,794,289 for the youth involved in Colorado's 4-H and FFA programs. This sale is a reflection of their dedication to the animals and the agricultural community," said State Fair General Manager, Sarah Cummings. "I'd also like to thank the generous philanthropists who come out to support these amazing kids; the sale would not be possible without them."
This year, the Colorado's Touchstone Energy Cooperatives Junior Livestock Sale added turkeys to the sale lineup. The sale is instrumental in supporting the future of Colorado's agribusiness as it demonstrates the importance of raising quality livestock and the work required of those who pursue careers in agriculture. Last year's sale totaled $534,650. PRELIMINARY totals for the sale are available athttp://www.coloradostatefair.com/events/2016/2016-colorado-touchstone-energy-junior-livestock-sale.
| | | | |
| --- | --- | --- | --- |
| Grand & Reserve Champion | Exhibitor Name & Hometown | Buyer | Bid |
| Grand Beef | Julia Frye, Johnstown, CO | Sam Brown & Family | $62,000 |
| Reserve Beef | Kory Ridnour, Burlington, CO | Denver Rustlers | $22,500 |
| Grand Hog | Rayna Hodgson, Greeley, CO | Denver Rustlers | $33,000 |
| Reserve Hog | Ty Pieper, Fowler, CO | Sam Brown & Family | $32,000 |
| Grand Lamb | Jenna Frink, Eaton, CO | Crabtree Amusements | $20,000 |
| Reserve Lamb | Kayla Frink, Eaton, CO | Sam Brown & Family | $12,000 |
| Grand Goat | Chelsea Dobbs, Fort Collins, CO | Anadarko Petroleum | $6,500 |
| Reserve Goat | Andrea Maneotis, Craig, CO | Denver Rustlers | $4,200 |
| Grand Rabbits | Lacey Chisman, Calhan, CO | Legacy Bank | $3,400 |
| Reserve Rabbits | Shawna Lamothe, Elbert, CO | Pueblo Bank & Trust | $2,600 |
| Grand Chickens | Ryan Gruntorad, Ordway, CO | Fair Ladies | $3,500 |
| Reserve Chickens | Skylar Gregersen, Wiggins, CO | Friends of the Fair | $3,200 |
| Grand Turkey | Abby Nagel, Larkspur, CO | Colo. State Fair Commissioners | $2,700 |
| Reserve Turkey | Diana Nagel, Larkspur, CO | Pikes Peak Posse | $1,000 |