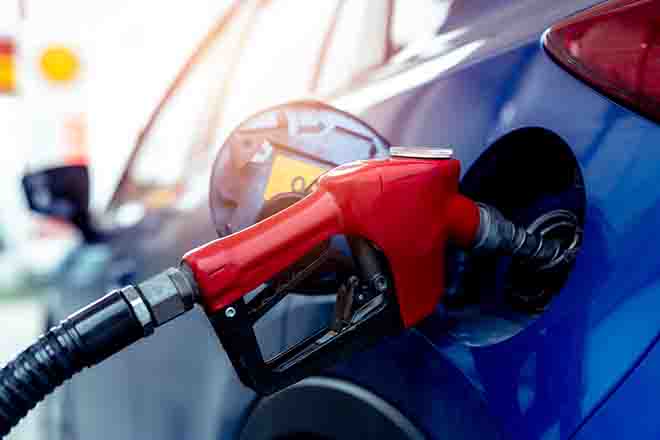 Published
Friday, March 11, 2022
(The Center Square) - The average price for a gallon of regular gas in Kansas reached $3.79 on Wednesday, according to the latest data from the American Automobile Association (AAA).
That's lower than the national average of $4.25 per gallon, but still up from a $3.39 average in Kansas last week, AAA data shows. The average price of gas one year ago in the state was $2.63.
Crude oil prices have risen amidst Russia's ongoing invasion of Ukraine, pushing prices to more than $110 per barrel.
"The increase in gas demand and a reduction in total supply contribute to rising pump prices but increasing oil prices play a leading role in pushing gas prices higher," AAA said. "Consumers can expect the current trend at the pump to continue as long as crude prices climb."
President Joe Biden announced Tuesday that the U.S. would temporarily halt all energy imports from Russia. The Biden administration has tried to ease concerns about supply and demand, saying the U.S. and other nations have agreed to release millions of barrels of oil from their strategic reserves.
"Russia currently exports approximately 5 million barrels per day, or 12 percent of the global production," AAA said this week. "Additional sanctions on the country could result in higher gas prices."
Half the release of oil is expected to come from the United States and increasing demand for gas could counteract any additional barrels that flow into the market.
Ganon Evans, policy manager at Kansas Policy Institute, attributed the price increases to bad policy decisions.
"The increase in oil prices right now is a reminder that years-worth of state and federal policy decisions can lead to bad outcomes in the blink of an eye," Evans told The Center Square. "Decades of 'post-Cold War' foreign policy and misdirected green energy decisions caused the current oil crisis."
In Kansas, Ganon says "everyone from families to farmers will now feel high fuel prices on top of supply shortages and government-caused inflation."