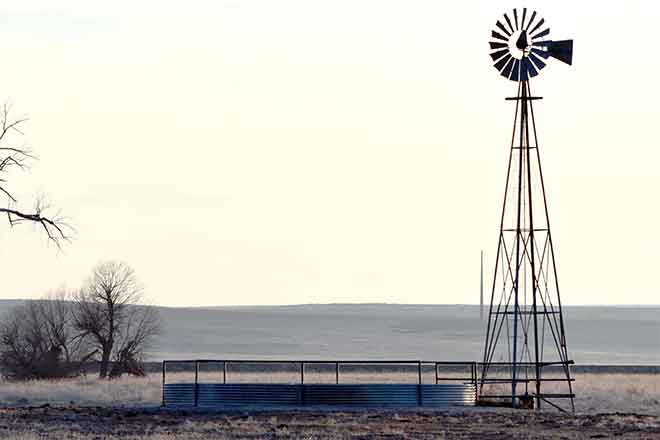 Published
Wednesday, September 13, 2023
(Colorado News Connection) Overall, Colorado has been on the rebound since COVID-19 affected supply chains and shook economies across the globe.
But many of the state's rural communities continue to face low-employment, rising prices, and policies favoring big agribusiness over family-scale farms.
Annie Contractor, associate manager of government affairs for the Rural Organizing Education Fund, said the new Rural Policy Action Report released this week provides a blueprint for communities to create new opportunities.
"Our community isn't where we want it to be, and here are some specific ways that we can start to bring multiple voices together to ask for something different," Contractor emphasized. "And really, to demand something different and build that local power."
The report outlines four pillars of focus, along with specific investments, policy improvements, and regulatory reforms to provide the tools rural people need to succeed. In one example, a call for federal investments in rural electric co-ops is projected to create 90,000 jobs, reduce energy costs by up to 20 percent, and dramatically cut climate pollution.
Another focus is on limiting the oversized leverage corporations currently hold over consumers, and workers. Contractor pointed to recent claims of price gouging, and said people living in areas with only one grocery store within 60 miles are forced to pay higher prices.
"Because your alternative is to drive an hour to three hours to get those eggs at a cheaper price," Contractor observed. "That concentration of corporate power can be really damaging for rural communities on a number of fronts."
When big spending bills are passed in Congress, Contractor noted rural communities have a harder time competing with urban centers. She believes the 50-plus stakeholder groups and elected officials who forged the report now have a pathway to shift those investments.
"There are some initiatives working on finding a model to coordinate federal opportunities for rural communities," Contractor acknowledged. "But I don't know that we've cracked the nut and gotten to a place where rural communities are getting their fair share of federal dollars. Not yet."